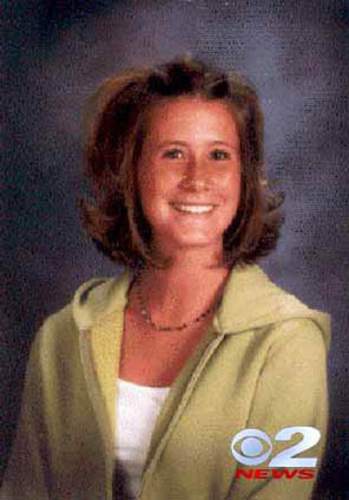 Name: Raechale Elton
Murderer: Robert Houston, 17
Crime date: February 15, 2006
Location: Clearfield, Utah
Victim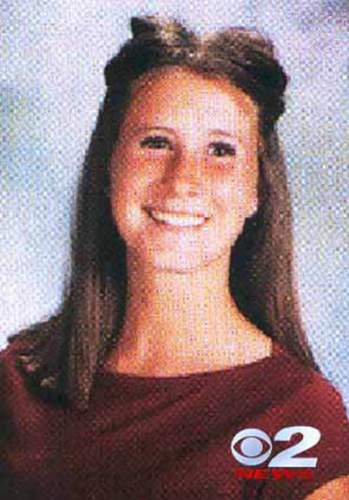 Raechale was born on October 3, 1984, to Bruce and Teresa Elton of Tooele, Utah. She attended Tooele High School where she played the flute for the school band. The 22-year-old also played tennis. At the time of her slaying, Raechale was a senior at Weber State University and was working towards a degree in criminal justice. She worked at Youth Health Associates (YHA), a home for juvenile sex offenders. Raechale loved helping troubled teens and she could have helped many more had she not been murdered. It is ironic that one of the youths she tried to help repaid her kindness with rape and murder.
Summary of the crime
Houston raped Raechale and murdered her by stabbing her and slitting her throat.
Details
In February 2006, Robert Houston was living at YHA in Clearfield, Utah. The 17-and-a-half year-old had a long history of sexual violence. He was sent to YHA because he had committed two sexual assaults at knife-point. While at the group home, he attempted to attack another female counselor. He was also caught planning another attack at YHA.
On February 15 Houston coerced Raechale into giving him a ride to an independent living home a few blocks away where no other staff or residents were present. Upon arrival, Houston attacked Raechale with a knife, forced her to undress, and raped her at knife-point as she begged him not to. He then slit her throat, tried to rip out her trachea, and stabbed her multiple times. According to Houston, he slaughtered Raechale because she would not stop screaming.
Houston was charged with the aggravated murder, aggravated sexual assault, and rape of Raechale. He plead guilty to aggravated murder and in return prosecutors dropped other charges. He was sentenced to life in prison without parole. Houston then appealed his sentence, claiming that he had ineffective assistance of counsel during the sentencing proceeding and his constitutional rights were violated. In 2015 the Supreme Court of Utah affirmed Houston's sentence in a 4-1 decision. Houston then appealed to SCOTUS. SCOTUS declined to hear his petition.
This memorial was written by an NOVJM volunteer.
Sources
https://caselaw.findlaw.com/ut-supreme-court/1693204.html
https://archive.sltrib.com/story.php?ref=/search/ci_3518687
https://www.deseret.com/2006/2/18/19939011/victim-loved-helping-troubled-teens#rape-stabbing-victim-raechale-elton-was-killed-wednesday-in-a-group-home-in-clearfield
https://fox13now.com/2020/01/07/convicted-killers-case-on-hold-as-u-s-supreme-court-considers-juveniles-getting-life-without-parole/