What it would do
Mandate parole hearings for all juvenile offenders after 15 years.
Status
In the Senate State Affairs Committee.
Letter to Alaska Lawmakers
We are the National Organization of Victims of Juvenile Murderers. We are emailing to urge you to vote against Senate Bill 114, which would devalue and traumatize victims and endanger Alaskans by mandating parole eligibility after only 15 years for all juvenile criminals. Here is some information we believe you must be aware of when making decisions regarding this bill.
1. Juvenile life without parole is constitutional.
In Graham v. Florida, the Supreme Court ruled that juveniles could not receive life without parole for non-homicide crimes. In Miller v. Alabama, SCOTUS banned mandatory life without parole for juvenile homicide offenders. Pursuant to Miller, a judge can impose a life without parole sentence on a juvenile murderer so long as they consider youth and mitigating factors beforehand. In Jones v. Mississippi, SCOTUS will determine if a sentencing authority must make an explicit finding of permanent incorrigibility before sentencing a juvenile killer to life without parole. Even though the Supreme Court has restricted the imposition of life without parole on juvenile murderers it has never banned the practice. There is no obligation to abolish juvenile life without parole to comply with Supreme Court rulings.
2. SB 114 would devalue and traumatize victims.
For there to be justice, a sentence must be proportionate to the crime. 15 years is a grossly lenient sentence for some serious crimes and thus denies justice. Consider the example of Alex Barayni in Washington. Barayni, 17, lured Kim Wilson, 20, to a park and strangled her to death. He then went to her family's house and murdered her parents Rose and Bill and her 17-year-old sister Julia. He later told detectives that he committed the murders as an "opportunity to experience something truly phenomenal."
The Russian Jack area of Anchorage is also the home of a horrific home-invasion mass murder. In this case, Winona Fletcher and Cordell Boyd, ages 14 and 19, respectively, forced their way into a home at gun-point and took a family hostage. Fletcher shot Ann Faccio, 70, in the head at close range. She later indicated that Ann had begged for her life. She then became angry, said, "Shut up, bitch", and killed Ann to prevent her from identifying her. Fletcher also shot Emelia Elliot, 76, in the head. Tom Faccio, 67, was shot in the head and chest.
SB 114 would require quadruple murderers like Barayni to serve less than four years per victim before being entitled to parole hearings. Triple murderers like Fletcher would have to serve only five years per victim before parole entitlement. That is unacceptable. Murders like these warrant more than a decade and a half in prison.
To say that 15 years to life is a proportionate punishment to a highly aggravated crime like the Wilson family massacre demeans it. A sentence that light would also demean the value of what the murderer took–their victims' lives.
Many victims whose loved ones are brutally murdered or whose lives are destroyed by violent criminals oppose the criminals' release. They are especially opposed to the idea of the offenders being released after only 15 years in prison. To prevent release, they will speak up at parole hearings.
The parole process is very traumatizing for victims. Mental health conditions such as anxiety, depression, and PTSD flare up. They relive the horrific experiences and suffer nightmares, flashbacks, and panic attacks. For many victims, the release of the assailant is not only an injustice, but a potential danger. Many victims fear retaliation and justifiably so–perpetrators do sometimes hunt down victims and retaliate against them. Victims' understandable fear of the offenders is indescribable.
3. SB 114 bill is dangerous.
Unfortunately, recidivism is common among released offenders. A May 2018 U.S. Department of Justice report on state prisoner recidivism followed a sample of over 400,000 prisoners released by 30 states in 2005. Nearly 45% of the released offenders were re-arrested within one year of release. About 68% were arrested within three years, 79% within six years, and 83% within nine years. According to the Alaska Department of Corrections, Alaska's recidivism rate is 66.41, with two-thirds of offenders being incarcerated again within six months of release. This is the highest rate in the country.
On our website, we document nearly 100 examples of dangerous early releases. Given how common recidivism is, especially in Alaska, mandating parole hearings after only a decade and a half for all juvenile offenders is extremely dangerous.
We know that many violent criminals are psychopaths–they are manipulative and have no compassion or remorse. Currently, there is no cure for psychopathy. Making psychopaths parole-eligible, even though it is a scientific fact that they will always remain dangerous, is irresponsible.
Conclusion
SB 114 is a horrifically cruel and unjust bill that will devastate victims and endanger Alaskans. Not only will it re-traumatize victims, but it will devalue them by mandating insultingly lenient sentences. Furthermore, there is no obligation for state lawmakers to ban juvenile life without parole. We ask that you stand up for victims and justice by opposing SB 114.
What You Can Do
Email Alaska lawmakers
Dear Alaska Senate/House/Legislature
I am emailing to urge you to oppose SB 114, which would mandate parole hearings for juvenile murderers after only 15 years. 15 years is extremely light when compared to some crimes. Mandating such a lenient sentence would demean the seriousness of these crimes and devalue the victims. This bill would also put Alaskans in danger–Alaska has the highest recidivism rate in the country. Given this fact, mandating parole hearings for some of the most dangerous felons after only 15 years is not a smart idea. And finally, SB 114 would re-traumatize victims. Victims should not be forced to repeatedly re-live the worst experiences of their lives. For these reasons, I beg you to oppose SB 114.
Senators
Senator.Peter.Micciche@akleg.gov,
Senator.Shelley.Hughes@akleg.gov,
Senator.Tom.Begich@akleg.gov,
Senator.Click.Bishop@akleg.gov,
Senator.Mia.Costello@akleg.gov,
Senator.Elvi.Gray-Jackson@akleg.gov,
Senator.Lyman.Hoffman@akleg.gov,
Senator.Roger.Holland@akleg.gov,
Senator.Scott.Kawasaki@akleg.gov,
Senator.Jesse.Kiehl@akleg.gov,
Senator.Robert.Myers@akleg.gov,
Senator.Donald.Olson@akleg.gov,
Senator.Lora.Reinbold@akleg.gov,
Senator.Joshua.Revak@akleg.gov,
Senator.Mike.Shower@akleg.gov,
Senator.Bert.Stedman@akleg.gov,
Senator.Gary.Stevens@akleg.gov,
Senator.Natasha.vonImhof@akleg.gov,
Senator.Bill.Wielechowski@akleg.gov,
Senator.David.Wilson@akleg.gov
House members
Representative.Chris.Tuck@akleg.gov,
Representative.Louise.Stutes@akleg.gov,
Representative.Cathy.Tilton@akleg.gov,
Representative.Ben.Carpenter@akleg.gov,
Representative.Matt.Claman@akleg.gov,
Representative.Mike.Cronk@akleg.gov,
Representative.Harriet.Drummond@akleg.gov,
Representative.David.Eastman@akleg.gov,
Representative.Bryce.Edgmon@akleg.gov,
Representative.Zack.Fields@akleg.gov,
Representative.Neal.Foster@akleg.gov,
Representative.Ronald.Gillham@akleg.gov,
Representative.Sara.Hannan@akleg.gov,
Representative.Grier.Hopkins@akleg.gov,
Representative.DeLena.Johnson@akleg.gov,
Representative.Andy.Josephson@akleg.gov,
Representative.James.Kaufman@akleg.gov,
Representative.Jonathan.Kreiss-Tomkins@akleg.gov,
Representative.Christopher.Kurka@akleg.gov,
Representative.Bart.LeBon@akleg.gov,
Representative.Kevin.McCabe@akleg.gov,
Representative.Ken.McCarty@akleg.gov,
Representative.Tom.McKay@akleg.gov,
Representative.Kelly.Merrick@akleg.gov,
Representative.David.Nelson@akleg.gov,
Representative.Dan.Ortiz@akleg.gov,
Representative.Josiah.Patkotak@akleg.gov,
Representative.Mike.Prax@akleg.gov,
Representative.Sara.Rasmussen@akleg.gov,
Representative.George.Rauscher@akleg.gov,
Representative.Calvin.Schrage@akleg.gov,
Representative.Laddie.Shaw@akleg.gov,
Representative.Liz.Snyder@akleg.gov,
Representative.Ivy.Spohnholz@akleg.gov,
Representative.Andi.Story@akleg.gov,
Representative.Geran.Tarr@akleg.gov,
Representative.Steve.Thompson@akleg.gov,
Representative.Sarah.Vance@akleg.gov,
Representative.Adam.Wool@akleg.gov,
Representative.Tiffany.Zulkosky@akleg.gov
David Grunwald's Murderers
WASILLA — Austin Barrett was found guilty for the kidnapping and subsequent murder of Palmer teen David Grunwald after Palmer Superior Court Judge Gregory Heath accepted Barrett's plea bargain.
Barrett received a 65-year sentence with 20 years suspended. He's serving a mandatory sentence of 15 years at which point he'll be up for discretionary parole. He's also eligible for good time computation based on the Department of Corrections' determinations.
Barrett's hearing was live streamed through YouTube with victim impact statements included via Zoom meetings Friday morning at the Palmer Courthouse. The proceedings were closed to the public, but anyone was able to watch the hearing live by visiting the Palmer Court's YouTube channel.
David's mother Edie Grunwald was present in the courtroom, and the first person to share her victim impact statement.
"None of this has been easy on anyone," Grunwald said to the court. "Our hearts and souls have been drained over what our son had to endure in the last couple of hours of his life. He was confused, hurt, in pain, crying, not understanding why these four guys were doing this to him. He just wanted to hang out a little but before heading home, to get a little guy time."
Barrett is the first of four young men, often referred to as "the group" to face sentencing in the David Grunwald Murder trial.
Erick Almandinger, Dominic Johnson and Bradley Renfro have all also been convicted as principals or accomplices in David's kidnapping, assault and subsequent murder the night of Nov. 13, 2016.
"David had entered the devil's lair and had no idea what was in store for him," Edie Grunwald said.
David ended up in a trailer on the property, smoking marijuana with Almandinger, Johnson, Renfro and Barrett. He was locked in the trailer bathroom. When the group let him out, he was pistol-whipped and beaten.
"He opened the door and felt his skull scream," Grunwald said. "He put his arms up, getting hit and bloody, crying, 'why? Stop,' hearing laughter… Dragged to his bronco hearing whispers of guns and killing, pushed into the back seat… and then asked 'where are the keys?'"
David was forced into his own Ford Bronco, and driven from Almandinger's Palmer residence to Knik River Road. The group walked David through the forest where he was ultimately shot in the head and died. Grunwald's Bronco was burned in Wasilla that same evening.
"… a long, long time for any one of these guys to change the course of everyone's lives. But they stuck to the plan, finally stopping, pulling David out of his own vehicle, walking him deep into the woods with his sweatshirt and slippers on… The group stops, David looks up. I see, feel, hear the click of the trigger, instant noise and searing blackness with white dots. David's soul is no longer in his body… They left his beaten, broken, and brian blasted body there, an empty shell, slowly oozing what gravity is pulling out. No heartbeat, no breath, no life. They ran away with the intent of no one ever finding him as his body quickly cooled, froze and frostbite settled in," Grunwald said. "It's too bad this is what we're left with but it's what we have… There's no do overs. It's the new normal."
Palmer District Attorney Roman Kalytiak told the court that it's fair to say that anyone who's been in contact with this case over the last four years has had their "lives changed forever."
"We've been pretty lucky in Palmer, when it comes to hearing about these terrible crimes of a similar nature… I think our first thoughts were, 'something like this could never happen in Palmer,'" Kalytiak said.
Barrett's defense attorney Craig Howard also indicated that he's experienced lasting effects resulting from his exposure to the Grunwald murder trial.
"These photographs are in your brain forever," Howard told the court. "This case has particularly affected me in a lot of ways."
To date, none of the four main suspects in the Grunwald murder trial have come forward as the shooter. All parties have pointed to each other as the one who pulled the trigger, but no shooter has been decisively narrowed down. It's become clear to those involved with the case that the true identity of whoever actually shot David that night will never come to light, and that sentiment has been repeated throughout the various proceedings.
"We're never gonna know that because of the way things went down," Howard said.
When it was time for the court to hear Barrett's statement, Grunwald and her husband Ben left the courtroom and didn't return until he was finished speaking.
Barrett is one of two defendants in the case who took the chance to speak for himself. The other was Renfro during his trial in Fairbanks. Barrett apologized for his actions and said that he would keep the Grunwalds and others close to the victim "in his prayers."
"I would like to personally to apologize to Mr. and Mrs. Grunwald. I'm sorry and I apologize. I pray for healing, and I hope and ask that you please forgive me," Barrett said. "I am truly sorry and pray for you all will be able to get through this as well. Also, to my own family, I'm sorry for failing and hurting you in any way; as well as the community of Alaska, and anyone who has or had PTSD from all this tragedy… I regret what has happened and realize it was completely wrong. This tragedy should have never happened, and I pray God will wipe away every tear from everyone's eyes…"
Heath accepted Barrett's plea bargain, saying, "He will need strong change in his thinking patterns, because what happened this night was something that society just cannot accept."
For continued coverage of this case, see upcoming editions of the Frontiersman.
Winona Fletcher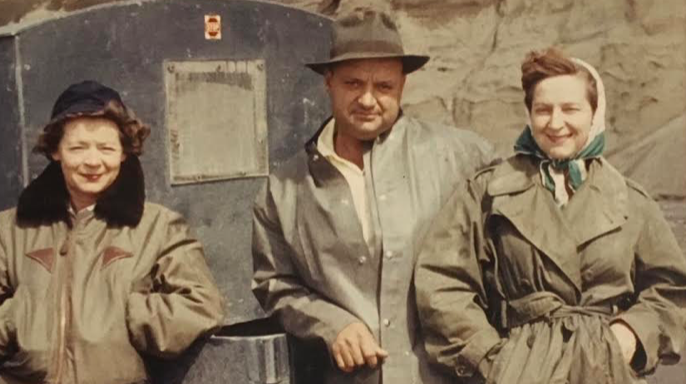 Victims: Tom Faccio, 67, Ann Faccio, 70, & Emelia Elliot, 76
Age at time of murders: 14
Crime date: April 22, 1985
Crime location: Russian Jack area of Anchorage, Alaska
Partner in crime: Cordell Boyd, 19
Crimes: Home invasion, kidnapping, robbery, triple murder, and witness elimination
Murder method: Gunshots
Weapon: .22 caliber handgun
Murder motivation: Robbery & witness elimination
Sentence: 297 years, later reduced to 135 years
Summary of the crime
Fletcher and Boyd brutally murdered Tom and Ann Faccio and Ann's sister Emelia Elliot during a home-invasion robbery. They forced their way into the home at gun-point and took the family hostage. Fletcher shot Ann in the head at close range. She later indicated that Ann had begged for her life. Ann then became angry, said, "Shut up, bitch", and killed Ann to prevent her from identifying her. Fletcher also shot Emelia in the head. Tom was shot in the head and chest.
Details
It's a haunting story, but the Anchorage family of three people killed – in a 1985 execution style murder – says it's essential that they reshare their story to protect others.
Tamera Lienhart and Cindy Arnold are sisters. And they still clearly remember April 22, 1985: The day they found out their grandparents, 67-year-old Tom Faccio and 70-year-old Ann Faccio, along with her sister, 76-year-old Emelia Elliot, were killed execution style, in their Russian Jack area home.
The sisters say it started with a knock on the door and a teenage girl asking for help.
"They were just eating dinner", recalls Arnold. "And they were senselessly slaughtered for no reason. For no reason, because they answered the door to help somebody."
Two teenagers, 14-year-old Winona Fletcher and 19-year-old Cordell Boyd, were charged with the triple murder.
Fletcher originally received a 297 year sentence, which was later reduced to 135 years. She will be eligible for parole at 60. Boyd was sentenced to 99 years and served about one-third of his sentence.
The sisters say they were shocked to hear that Boyd, now 52-years-old, is already up for discretionary parole. The hearing is set for April 5, but they shared their doubts that Boyd is a changed man.
"My first reaction was 'I hope so,' but do you want to take that chance?" Lienhart went on to say, "Do you want him to be your next door neighbor? Because chances are, he's going to be one of our next door neighbors – and I honestly don't."
Channel 2 News sent a request, through Goose Creek Correctional, to talk to Cordell Boyd in order to hear his side of the story. So far, the station has not received a response .
Lienhart and Arnold say they hope locals will contact the parole board with concerns. Additionally, the sisters say they want the community to remember their loved ones not as murder victims, but instead as remarkable Anchorage pioneers and longtime residents since the 40s.
FACTS
On April 22, 1985, W.M.F., age fourteen, and Cordell Boyd, age nineteen, forced their way at gunpoint into the house of Tom and Ann Faccio and Emilia Elliott. W.M.F. initially struggled with Mr. Faccio, age sixty-nine, during which her .22 caliber handgun discharged. Ms. Faccio, age seventy, entered the kitchen, where the disturbance was taking place. Boyd demanded money from Mr. Faccio and was given approximately $300 at that time. Boyd directed W.M.F. to find Ms. Elliott, age seventy-five, who was found in the garden and brought back into the house. Boyd and W.M.F. ordered the three victims to sit down on the living room couches. While there, Ms. Elliott pointed out to W.M.F. that she did not have a mask on, and W.M.F. became concerned that she could be identified. Boyd checked the living room for valuables and then went upstairs to obtain neckties from an upstairs bedroom in order to tie up the victims.
Boyd returned downstairs and directed W.M.F. to take Ms. Faccio upstairs because she appeared to be having a heart attack. While W.M.F. took Ms. Faccio upstairs, Boyd began tying up Ms. Elliott and Mr. Faccio. W.M.F. returned downstairs to retrieve her gun and then went back upstairs. While Boyd was tying up Mr. Faccio, a shot was heard from upstairs. Boyd ran upstairs to find Ms. Faccio kneeling at the foot of the bed praying. W.M.F. was laughing. W.M.F. had attempted to shoot Ms. Faccio in the head, but Ms. Faccio had ducked and the bullet had missed her. At that moment, Boyd looked downstairs and noticed that Mr. Faccio was getting loose from his bindings, so he immediately ran downstairs to finish tying up Mr. Faccio. While tying up Mr. Faccio, Boyd heard a second shot from upstairs. Boyd went back upstairs and found W.M.F. holding the gun over the body of Ms. Faccio, who had been shot in the head at a distance of three inches. W.M.F. later indicated that Ms. Faccio had been pleading for her life and W.M.F. had become angry and said, "Shut up, bitch" as she pulled the trigger. When asked why she had shot Ms. Faccio, W.M.F. indicated that it was because Ms. Faccio could identify her.
Mr. Faccio called out from downstairs, asking what was wrong. Boyd told him that his wife had just been shot, and Mr. Faccio started crying. Subsequently, both Boyd and W.M.F. went downstairs. W.M.F. walked directly to Ms. Elliott and shot her in the head, killing her. Boyd then obtained more money from Mr. Faccio, (approximately $400) and, according to W.M.F., Boyd proceeded to shoot Mr. Faccio twice, first in the chest, and a second time in the head to end Mr. Faccio's misery. Boyd asserts that W.M.F. shot Mr. Faccio in the chest, and Boyd subsequently shot Mr. Faccio in the head to end his misery.
After the murders, Boyd and W.M.F. immediately left the house without taking any other property. They went to the nearby home of Boyd's sister, dropping the murder weapon in the woods along the way.