Victims: Janet Davis, 42, & Jennifer Davis, 11
Age at time of murder: 17
Crime location: Clifton, Colorado
Crime date: February 15, 1996
Crimes: Child sexual abuse & murder
Weapon: Baseball bat
Murder method: Bludgeoning
Sentence: Life without parole (LWOP)
Incarceration status: Incarcerated at the Arkansas Valley Correctional Facility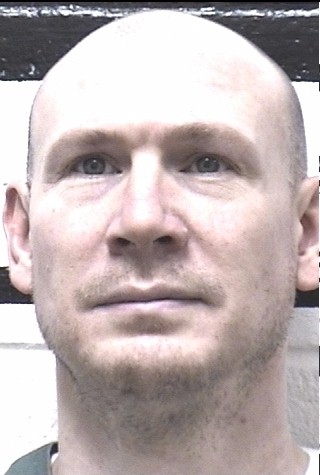 Summary
Mangum was convicted of murdering Janet and her 11-year-old daughter Jennifer. In 2019 a Ninth Judicial District Court judge ruled that Mangum had insufficient legal representation and is entitled to a new trial. The victims were bludgeoned to death with a baseball bat after Janet allegedly discovered Mangum sexually abusing Jennifer.
Details
IN A COLORADO TOWN in 1996, Verle Mangum bludgeoned Janet and Jennifer Davis to death.
Janet, a 42-year-old nurse's aide, had come home from work and discovered Mangum, then 17, having sex with her 11-year-old daughter, Jennifer. When Janet reached for the phone to call the police, Mangum picked up a baseball bat and fatally bashed her with it. He then used the bat to murder Jennifer as she cowered in the bedroom.
A jury eventually convicted Mangum of both murders. Under Colorado law he was given a mandatory sentence of life in prison without parole. In 2007, when the convictions were upheld on appeal, the prosecutor expressed relief. "This was one of the most heinous crimes in the history of our community," District Attorney Pete Hautzinger told the Grand Junction (Col.) Free Press. "It is very gratifying to know for sure that he will be staying in prison for the rest of his life."
…
Suppose, to go back to that terrible day in 1996, a 17-year-old had burst in on Mangum and prevented him from murdering Janet and Jennifer Davis. If public officials then wished to reward that teen for his life-saving courage, no one would suggest that the honor be diminished on the grounds that the hero's adolescent brain didn't fully grasp the significance of his valiant behavior. Most Americans would regard it as similarly unreasonable to suggest that any juvenile who acts with criminal depravity must be too mentally immature to understand what he is doing.
.
Prosecutors in western Colorado plan to appeal a ruling overturning the conviction of a man found guilty in the bludgeoning deaths of a woman and her daughter in 1996. The Daily Sentinel reports that Verle Mangum, was 17 when 42-year-old Janet Davis and her 11-year-old Jennifer were killed in their Clifton home.
He was convicted in 2003 based largely on his confessions and sentenced to life without the possibility of parole. He later proclaimed his innocence.
Judge James Boyd ruled that Mangum should get a new trial because had ineffective legal representation, including from a lawyer who is now a judge.
Even if his original conviction is upheld after an appeal, the 40-year-old still must be resentenced because of U.S. Supreme Court rulings restricting mandatory life sentences for juvenile offenders.
I.
Following his apprehension and arrest on May 5, 2001, the defendant was charged with the five-year-old murders of Janet and Jennifer Davis, child abuse resulting in death, sexual assault on a child, and a number of violent crime and juvenile direct file counts. The defendant moved to suppress the statements that he made to the police on the day of his arrest.   After hearing the defendant's motion on February 4, 2002, the district court made detailed written findings of fact and conclusions of law.
According to the district court's findings, on April 30, 2001, the Mesa County Sheriff's Department received information from the Department of Human Services that Shawna Mangum had implicated her husband, Verle, in the double homicide.   She also told a Human Services employee that Mangum had said he would commit suicide if he were contacted by the police.   On May 4, 2001, the Sheriff's Department obtained a Crim. P. 41.1 order for non-testimonial identification evidence.
Based on information that the defendant would be driving from Utah to Grand Junction sometime on May 5, 2001, to pick up his two-year-old son, officers began surveillance of his wife's residence, intending to interrogate the defendant and then execute the non-testimonial identification order.   The officers watched the car in which the defendant was riding leave his wife's residence carrying two children, who were apparently not in car seats, and a crib poorly secured to the roof, and they decided to pull it over.   While the driver was being questioned about documentation, the defendant agreed to speak with another officer outside the car.   After being told that the police were reopening the Davis homicide case, that they would like him to come to the Sheriff's Department to speak with them, and that Human Services wanted them to take custody of his son, the defendant fled.
Two officers chased him, ordered him at gunpoint to drop a knife he had put to his throat, and sprayed him in the face with pepper spray after he sliced his throat several times.   When the defendant escaped and ran again, he was pursued by officers on foot and in a patrol car, and was ultimately ordered at gunpoint to come out of the bushes where he was hiding with his hands up.   The defendant complied, asking not to be hurt and indicating that he was done.   When it was clear that the defendant no longer had a knife, he was ordered to drop to his knees and then to his stomach.   He was handcuffed and searched and his wallet was seized.   Despite the large gashes on the defendant's throat and the arrival of paramedics with an ambulance, one of the police officers ordered a delay in medical attention to speak with the defendant for a few minutes alone.
After another officer told him that he was not under arrest but had been handcuffed for his own protection, the defendant said that he had "screwed up" his life and that his life was over.   When the officer indicated that they could work things out, the defendant responded that he would not survive in prison and that he was seventeen at the time, and after being further consoled by the officer, that he was going to prison and that his life was over.   After telling the defendant that no one knew what would happen and that the most important thing was to take responsibility, the officer questioned him about what happened, and the defendant gave details of the murders.
Following several minutes of conversation, the defendant was examined by the paramedics and, still cuffed, was strapped to a gurney and taken by ambulance to the hospital.   The officer continued to interrogate the defendant as he was being treated for his injuries on the way to the hospital, encouraging him as he gave more details by telling him that he was starting to take responsibility and could help the Davis family by revealing what happened and why.   The defendant then gave considerably more detail about how and why he committed the murders.
After arriving at the hospital, the defendant remained handcuffed but was again told that he was not under arrest and that the handcuffs were for his own protection.   The deputy who "stood by" the defendant's bed was told that the defendant was not in custody but was detained for execution of the Rule 41.1 order.   About three hours later, the defendant was taken to the Sheriff's Department, where blood was drawn and fingerprints taken.   Between two and three hours later, the defendant was placed in jail.   Although the defendant made other statements during the course of these events, he was never told that he was free to leave or advised of his constitutional rights.
In a detailed, written analysis of the controlling law and its application to these facts, the trial court concluded that in the totality of the circumstances the defendant was in custody for purposes of his entitlement to Miranda warnings from the time he was handcuffed.   Although it found all of his statements voluntary in the constitutional sense and many of them actually volunteered rather than made in response to interrogation, it suppressed those of the defendant's statements that were made in response to interrogation conducted after he was handcuffed.   The prosecutor filed an interlocutory appeal, challenging the trial court's determination that the defendant was in custody for purposes of Miranda and asserting that suppression was not the proper remedy in any event because the police held a good faith belief that they lacked probable cause to arrest the defendant at the time of the questioning.
A man convicted in the 1996 bludgeoning deaths of a Clifton mother and her daughter remains behind bars as prosecutors plan an appeal after a judge's ruling that he deserves a new trial.
Ninth Judicial District Court Chief Judge James Boyd has ruled that Verle Mangum received ineffective legal representation by his trial defense attorneys — who included Richard Gurley, now a Mesa County district judge — and by the attorney who handled his appeal, Jessica West.
Mangum, 40, was convicted by a jury in 2003 of first-degree murder, second-degree murder and child abuse resulting in death in the deaths of Janet Davis, 42, and her daughter, Jennifer, 11, at their home.
…
Mangum was arrested in 2001 and tried based largely on numerous confessions he had made. He subsequently has insisted he is innocent.
Boyd has been presiding over Mangum's latest legal proceedings after Mesa County judges recused themselves.
Gurley and Colleen Scissors represented Mangum in his trial.
In his 77-page ruling, Boyd identified deficiencies in their representation that he said, especially when considered in combination, "undermine a rational person's confidence in the result of the trial, in the reliability of the outcome of the trial and in any conclusion Defendant received a fair trial."
He also ruled that Mangum "has shown some issues on appeal where he had meritorious arguments that were stronger than the ones raised by his appellate counsel. He has suffered prejudice as defined by the law."
Boyd ordered, "Subject to any stay for appeal if one is found appropriate, Defendant's convictions and sentences are vacated, and he is entitled to a new trial."
"We definitely intend to appeal that ruling," said Mesa County Chief Deputy District Attorney David Waite, who defended the actions of Mangum's prior attorneys during the hearings challenging their effectiveness. He said Mangum "will remain in custody pending a ruling."
"That's the only good news we got out of that, is they weren't able to just turn him loose," said Grand Junction resident Virginia Watson, a sister of Janet Davis.
"We're not happy, but there's not really a lot we can do. … It's kind of hard to believe that a mother and daughter can be slain in that manner and he was tried by a jury trial and sentenced by a judge and then immediately they start trying to get him out."
Gurley didn't respond to a request for comment Tuesday on Boyd's ruling, and Scissors wasn't available for comment. Kathleen McGuire, one of the court-appointed attorneys who represented Mangum in the latest proceedings, said she was unable to comment.
Boyd ruled in support of the Mangum legal team's contention during the effectiveness-of-counsel proceedings that Gurley and Scissors:
■ failed to promptly and thoroughly investigate a "false confession" defense, including why a 17-year-old might falsely confess to a crime;
■ failed to properly investigate DNA evidence that might have benefited Mangum, in part due to being confused by an FBI DNA report that they thought helped implicate Mangum when in fact it didn't pertain to the case;
■ didn't take actions that would have led to more effective use of an alibi defense;
■ didn't advocate for recordings of bench conferences with the trial judge, something that would have helped at the appeal level when it came to things such as rulings on objections.
■ didn't, due to poor communication between Scissors and Gurley, recognize a potential conflict-of-interest issue arising from Gurley believing Mangum had confessed the crimes to him, and would have committed perjury if allowed to testify and proclaim his innocence.
Waite declined to speak Tuesday to what challenges prosecutors might face if they end up having to retry a case involving a 23-year-old crime.
Speaking for the victims' family, Watson said, "We just can't even comprehend how they could have another trial (after so many years). Where are all the people, where are the witnesses? How can they find those people? I don't see how they could even do another trial so much later."