BREAKING NEWS January 25, 2016, The U.S. Supreme Court has ruled in Montgomery v. Louisiana and the ruling does not bode well for murder victims' family members of those killed by teens. We are still analyzing the legal implications and urge victims' families to join in the discussion on our facebook group.
The issue of the retroactivity of Miller v Alabama had to be settled, and was taken up by the U.S. Supreme Court in Washington D.C. on October 13, 2015, the date they heard oral arguments from both sides for which we submitted our amicus brief stating NOVJM's position on the case. Particularly we focused comments on the devastating retraumatization that victims' families will suffer all over the United States when they find out that the prison sentences being served by the murderers of their loved ones are now being re-opened.
Watch this website and the Facebook group for updates. We hope to hold an informational legal briefing on a national conference call soon. Victims family members that talk to the news media can contact Jody, Bobbi or Jennifer at the phone numbers on the bottom of this website to get more information or talking points.
****************
Download here our Media Availability Release for NOVJM victims' family representatives present at the US Supreme Court on October 13, 2015.
An excellent summary of the legal issues in the case can be found here.
**********************************************************************************
We are deeply grateful to the wonderful attorney Jack Park of Strickland, Brockington, Lewis LLC law firm in Atlanta, Georgia for his pro bono representation of NOVJM and of Becky Wilson, the daughter of the murder victim in the Montgomery case, before the United States Supreme Court. His kindness and generosity of time to assist murder victims' family members is nothing short of heroic. We thank him from the bottom of our hearts.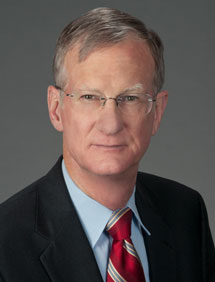 ************************************************************************************
The Court was to hear a different case this year in 2015 out of Louisiana to decide whether or not Miller v Alabama should be applied retroactively. But instead, prosecutors settled it and the Supreme Court no longer has that case.
This case is obviously of tremendous concern to victims' families of the teen killers battling for new sentencing hearings in their cases.
We have been fortunate through the assistance of generous pro bono attorneys to submit an amicus brief to the Court, offering NOVJM's concerns about the retroactive application of Miller.  In particular, beyond our belief that this kind of retroactivity completely undermines the workings of the American Criminal Justice system, our primary concern is for the re-traumatization being suffered, and sure to re-traumatize more, by victims' families all over our nation.
We welcome ALL who are interested in helping us respond to this case to contact us. [email protected] or call 312-882-4584.
Here is a link to the SCOTUS Blog page that gives official case status information.