Victim: Paul Ray Robinson, 27
Age at time of murder: Brister–16; Anderson–17
Crime location: Jackson
Crime date: June 25, 2002
Partner in crime: Corey Bryant, 19
Crimes: Armed robbery & murder
Weapon: Firearm
Murder method: Two shots to the back
Sentence: Life without parole (LWOP) (Brister's sentence was later reduced and he is now eligible for parole)
Incarceration status: Anderson–South Mississippi Correctional Institution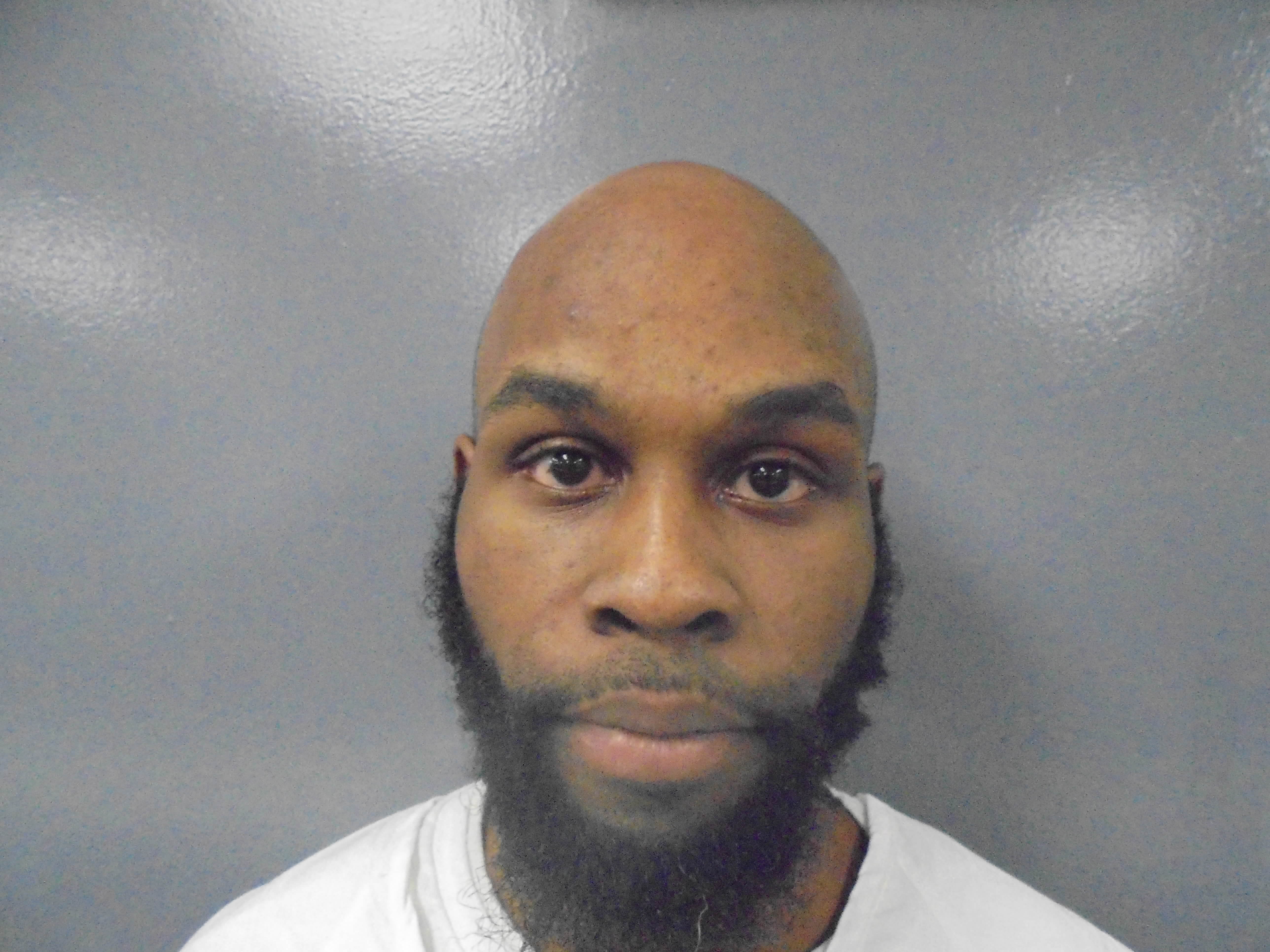 Summary
On that fateful summer day, Anderson, Brister, and Bryant went to Gun Works, Inc., a gun store, with a plan to rob it. Bryant and Anderson went into the store and committed an armed robbery. During the attack, Bryant shot and injured Paul. Paul was pronounced dead at a hospital. All three offenders were convicted and sentenced to LWOP though Brister's sentence was later reduced.
Details
SUMMARY OF FACTS AND PROCEDURAL HISTORY
¶ 2. On June 25, 2002, Skilah Anderson (age seventeen), Corey Bryant (age nineteen), and Garner Brister, Jr. (age sixteen) traveled in Brister's car to Gun Works, Inc. (Gun Works), which was located on Raymond Road in Jackson, Mississippi.   Once there, they circled the store a few times and then parked behind the store.   Bryant entered Gun Works, followed quickly by Anderson.   Upon entering, Bryant confronted Paul Robinson, an employee, and shot him. While Bryant and Anderson were gathering guns and ammunition, Charles Withers, a customer, entered the store to have a gun repaired.   Bryant and Anderson pointed their guns at Withers, made him get down on the floor, and stole his wallet and cell phone.   Bryant and Anderson loaded Brister's car with the stolen merchandise, which was in a pillowcase and some boxes, and went to Brister's house.   Withers, in the meantime, went to find Robinson, whom he found on the floor unresponsive.   Withers contacted the police who quickly arrived on the scene.   Robinson was transported to the hospital where he was pronounced dead.
¶ 3. Later that day, Officer Gary Moore received a tip from an informant that some stolen guns were being sold in one of the parks in the downtown area of Jackson.   Upon arrival, he briefly questioned Anderson, who was at the scene, but let him go.   The next day, Officer Moore went to Anderson's home to question him regarding the Gun Works incident.   Again, Officer Moore left telling Anderson he would likely be back for more questioning.   Officer Moore later returned to Anderson's home and asked to take him to the police station for further questioning.   After Anderson was in the patrol car, he stated to Officer Moore that he knew he was in trouble but he was not the shooter.   At this point, Officer Moore testified that he contacted his supervisor, gave Anderson his Miranda rights and transported Anderson to the precinct.   At the station, Anderson gave a statement to detectives regarding his participation in the Gun Works robbery.   It was during this line of questioning that the police learned of Bryant's involvement and the location of some of the stolen merchandise.   Bryant was then brought to the police precinct for questioning.   Bryant gave a statement in which he confessed to his participation in the Gun Works robbery.   The police, based on the information they received, retrieved a stolen weapon from the home of LaShaun Jones.   Jones told the police, and later testified at trial, that he had obtained this weapon from Brister.   The police brought Brister in the next day for questioning. Brister gave a statement regarding his involvement in the robbery which stated that he only drove the get-away car and never entered the store.
¶ 4. Anderson, Bryant, and Brister were each indicted for violations of Mississippi Code Annotated sections 97-3-19(2)(e) (Rev.2000) (capital murder) and 97-3-79 (Rev.2000) (armed robbery).   Motions for severance were filed shortly before trial which the trial judge denied.2  Bryant also filed a motion to suppress the confessions by all three defendants.   A motion to reconsider severance was made by Bryant on July 15, 2004.   The motion to reconsider severance and the motion to suppress were both denied during the pre-trial hearing.   On July 19, 2004, Bryant, Anderson, and Brister were tried jointly on one count each of capital murder of Paul Robinson and one count each of armed robbery of Charles Withers.   At trial, the jury found Anderson and Bryant guilty of capital murder and armed robbery.   Brister was also found guilty of capital murder, but not guilty of armed robbery.   The trial judge sentenced Anderson and Bryant to life without the possibility of parole for both counts, with both sentences to run concurrently.   Brister was sentenced to life without the possibility of parole.  Anderson, Bryant and Brister, now appeal from these convictions.
By Marsha Miller / marsha.miller@ardmoreite.com Posted Sep 5, 2012
Former Dickson residents have won the battle to keep one of the three Mississippi men charged with the 2002 death of their son behind bars, but the war isn't over.
Stephen Robinson said a U.S. Supreme Court ruling put Garner Brister Jr. on tap for possible parole, 10 years after he drove the getaway car in the June 25, 2002, armed robbery that claimed the life of his son, Paul Ray Robinson at a Jackson, Miss. gunshop.
Brister, who was 16 at the time of the robbery/murder, was convicted by a Mississippi jury in 2004 and sentenced to life without parole. Brister's codefendants, Corey Bryant, who was 19 in 2002 and identified as the trigger man, and Skilah Anderson, who was 17 at the time and carried out the robbery, also received life without parole sentences for Robinson's slaying and concurrent life sentences for their roles in the robbery.
Robinson, a 1993 Dickson High School graduate, was working as a gunsmith at the time of the robbery. He was shot twice in the back shortly before noon. He died less than an hour later at a Jackson hospital.
Three years after their trial the Mississippi Court of Appeals upheld their convictions, dismissing allegations the trio should have been tried separately because they named each other in their confessions, even though the trial judge ordered the names removed from the confessions.
In October 2007, the appeals court ruled none of the defendants objected to any specific errors in the edited confessions introduced at their trial and ordered the convictions upheld.
Robinson wrote in a recent email to The Ardmoreite, "Fast forward to 2012. The US Supreme Court reviewed a case from Alabama — Miller vs. Alabama — and they determined that it was unjust to hand down a life without parole sentence to juveniles, so the driver of the car that was involved in my son's death had his sentence reduced by the US Supreme Court. This undermined the states' authority to punish criminals according to the severity of the crime, if they were juveniles. So, with that in mind, we are now facing the possibility that Garner Brister could receive a parole, and if paroled, would be released in November."
Although Robinson confirmed he and his wife, Elaine, had participated in a conference call with the Mississippi Parole Board Friday, he emailed The Ardmoreite late Monday voicing concern their opposition would not be enough to keep Brister behind bars. He appealed to the paper for a story that would give area residents who had known his son the information they needed to also voice their opposition to Brister's release.
But Tuesday afternoon The Ardmoreite received another email. Robinson said he and his wife had just learned the board had voted to deny Brister's bid for freedom. While Paul's parents, who now live in Washington, Mo., are pleased, they know this is just the first of many battles to come. Brister will be eligible to seek parole again in June 2016.