Victim: John Marvin Weed, 59
Killers' ages: 15 & 16
Death: September 21, 2019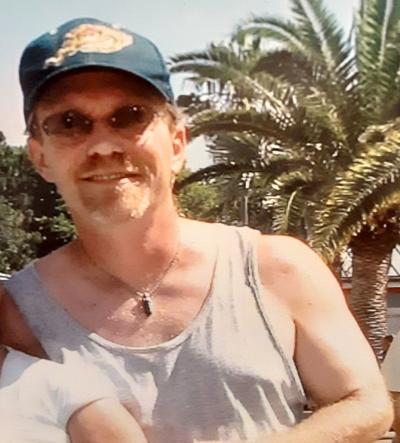 One September day in 2019, John went to The Great Frederick Fair in Fredrick, MD, with his family hoping to have a good time. Instead, he was murdered. After John declined to give a 15-year-old male a dollar and walked away, the 15-year-old and his 16-year-old brother followed him. The 16-year-old sucker-punched John and the 15-year-old punched him with enough force to render him unconscious. John died a day later in the hospital.
The younger killer pleaded guilty to involuntary manslaughter and was sentenced to a long-term behavior modification program. The 16-year-old pleaded guilty to assault and was sentenced to probation and anger management.
Learn more about John's murder here:
Man who died after assault at Frederick fair remembered as family's 'rock' by The Fredrick News Post
The sister of John Weed, the 59-year-old Mount Airy man who died Saturday after an assault at The Great Frederick Fair the night before, said Weed was her "rock" and a caring person.
Lori Hawkins said in a prepared statement Tuesday that her brother was instrumental in helping the family transition after their parents, children and grandchildren moved to Frederick County a year ago.
"John immediately took on so many projects and all the day-to-day responsibilities of caring for us," Hawkins said. "He gave so much love to his young niece and nephew, [including] four-wheeler rides, playing in the pool, reading bedtime stories and so much more."
Hawkins said Weed's 5-year-old nephew would, after coming home from school every day, ask where "Uncle Jay" was, making reference to a nickname for Weed.
"He would run downstairs to see what project he could help him with," Hawkins said. "Jay would always have a project for him be it painting, drywall work, building a fire pit or making furniture. He was Jay's little helper. My brother was the happiest I've ever seen him. Until September 20th."
"We just wanted to spend time together as a family at the fair, but due to this horrible act of unprovoked violence my brother is now dead," Hawkins said. "There is no excuse for what these individuals have done. If there are any other witnesses to this horrible act please contact the Frederick County Sheriff's Department."
Two brothers from Frederick, 15 and 16 years old, have been charged with assault in the deadly attack. Prosecutors believe the altercation may have started after the two teenagers asked Weed for a dollar, according to a previous report.
A candlelight vigil in remembrance of Weed is scheduled for Friday at 7:30 p.m. at Watkins Park, 7255 Ridge Road in Mount Airy.
More Information
Fredrick Sheriff, family of victim respond to Mount Airy Man's Death at Great Fredrick Fair with Outrage