The below article appeared in 2005 Nevada news after the US Supreme Court ruled that those under age 18 could not receive the death penalty.
Court allows three in Nevada to live
Defendants were under 18 when slayings occurred
CORRECTION — 3/4/05
In a Wednesday Review-Journal story on a U.S. Supreme Court ruling that prohibits the execution of juveniles, a photo accompanying the story showed a man who is not death row inmate Michael Domingues, who was 16 when he killed a woman and her 4-year-old son during a robbery in Las Vegas in 1993. The man pictured, named Michael Dominguez, was sentenced to prison in 1988 after pleading guilty to first-degree murder in the contract slayings of a California couple.
Monique Maestas
She was 16 when two girls were stabbed
Michael Domingues
He was 16 when he killed a woman and her son, 4
Shane Myers
He was 17 when Jared Whaley was killed in 2003
Three murder defendants accused of committing heinous crimes in Southern Nevada no longer face a possible death sentence following the U.S. Supreme Court's elimination of capital punishment for juvenile killers Tuesday.
In a ruling praised by defense attorneys and panned by Clark County prosecutors, the high court ruled that suspects under the age of 18 lack the maturity and intellectual development to understand the ramifications of their actions.
"It's a great day for teenaged killers and a dark day for families of murder victims," District Attorney David Roger said.
But Las Vegas Valley defense attorneys said the decision was long overdue.
"Even though we don't want them to smoke or drink, we want to be able to execute them?" defense attorney Tom Pitaro said. "We are no longer aligned with the Pakistans and Saudi Arabias of the world."
Nevada law had allowed for the death penalty for people 16 and older, and Tuesday's ruling immediately affects three pending criminal cases in Southern Nevada.
They are:
• Monique Maestas. Maestas was 16 when she was accused of stabbing Brittney Bergeron, 11, and her 3-year-old half sister, Kristyanna Cowan, in Mesquite in 2003. Cowan was slain and Bergeron was left paralyzed in what authorities said was an act of retribution for a bogus drug deal.
Maestas and her then-19-year-old brother, Beau, were charged with first-degree murder. They are each awaiting trial.
If Monique Maestas had been convicted and sentenced to death, she would have been the youngest female on death row in the nation.
"They should have never been seeking the death penalty against children," said Special Public Defender David Schieck, whose office represents Monique Maestas.
Beau Maestas still faces capital punishment.
• Michael Domingues was 16 when he killed a woman and her 4-year-old son during a robbery in Las Vegas in 1993. Domingues, according to Roger, tried to electrocute the child in the process of killing him.
Domingues was sentenced to death in 1994, making him the youngest person in modern history to receive a death sentence in Nevada. Prosecutors and defense attorneys said Domingues's sentence is nullified by Tuesday's ruling.
• Shane Myers. Myers is one of a group of teens charged with luring teenager Jared Whaley into the desert on the outskirts of Boulder City, then murdering him in 2003. Myers was 17 at the time of the crime, and he is awaiting trial.
Prosecutors had filed a notice of intent to seek the death penalty, but Pitaro, who is Myers' attorney, said he had filed motions seeking to have the death penalty removed from Myers case based on the same issues cited in Tuesday's ruling.
"I was jumping up and down," Pitaro said of the ruling. "I was as happy as could be."
Tuesday's decision by the Supreme Court is one of a string of orders affecting death penalty cases in Nevada. In 2002, the Supreme Court ordered that juries, not judges, must impose a sentence of death. The court has also ruled that the mentally retarded cannot be executed.
Profiles
Michael Domingues
Victims: Arjin Pechpho, 24, and her son Jonathan Smith, four
Age at time of murder: 16
Crime location: Las Vegas
Crime date: October 22, 1993
Crimes: Robbery, home invasion, kidnapping, double murder, & murder of a child
Weapon: A cord; a bathtub, water, & a hairdryer for electrocution; and a kitchen knife
Murder method: Strangling & stabbing (plus attempted electrocution)
Murder motivation: Robbery
Convictions: One count of burglary, one count of robbery with the use of a deadly weapon, one count of first degree murder, and one count of first degree murder with the use of a deadly weapon
Sentence: Death later reduced to life without parole (LWOP)
Incarceration status: Southern Desert Correctional Center
Summary
Domingues brutally robbed and murdered Arjin and her four-year-old Jonathan in 1993. The killer broke into the victims' home and waited for them to enter. When they did so, he ambushed them. The home-invader first tied up Arjin and strangled her. Next, he dragged the dead mother's body to the bathtub, filled it with water, and ordered little Jonathan to get into the tub. Domingues attempted to electrocute the four-year-old by throwing a hair dryer in the tub. When that didn't work, he stabbed the child to death.
Domingues was found guilty and sentenced to death. In 2010, his sentence was reduced to LWOP.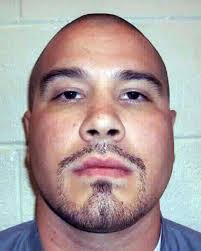 Details
Monique Maestas
Victim: Kristyanna Cowan, three, plus Brittney Bergeron (paralyzed)
Age at time of murder: 16
Crime location: Mesquite
Crime date: January 22, 2003
Partner in crime: Beau Maestas, 19
Crimes: Home-invasion, murder of a child & attempted murder of a child
Weapon: Knife
Murder method: Stabbing
Murder motivation: Revenge for a bogus drug deal
Convictions: Guilty pleas to first-degree murder, attempted murder with a weapon, burglary with a weapon, and conspiracy
Sentence: 47 years to life
Incarceration status: Incarcerated outside of Nevada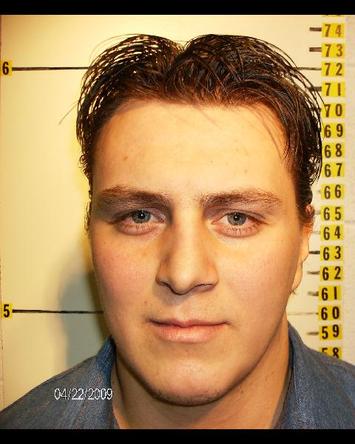 Summary
B. Maestas bought meth from Tamara Bergeron, and her then-boyfriend Robert Schmidt. B. Maestas was allegedly scammed, getting table salt instead. B. Maestas and his sister M. Maestas then went to Tamara's trailer to get revenge. Tamara and Robert weren't there. But Tamara's daughters, 10-year-old Brittney and three-year-old Kristyanna were. B. Maestas stabbed little Kristyana while M. Maestas stabbed Britten 27 times, severing her spinal cord and rendering her a paraplegic.
Both killers pleaded guilty. B. Maestas was sentenced to death while M. Maestas was sentenced to life with parole eligibility in 47 years.
Details
Cody Myers, Gerald Wilks, Matthew Baker, Shane Johnson, Shane Myers, & Stephen Stringfield
Victim: Jordan Whaley, 18
Offenders: Shane Myers, 17, Cody Myers, Gerald Wilks, Shane Johnson, Matthew Baker, & Stephen Stringfield
Crime location: Boulder City
Crime date: October 15, 2003
Crimes: Kidnapping & murder
Weapon: 20-gauge shotgun
Murder method: Gunshot to the chest
Murder motivation: Drug related
Sentence: Johnson-20 to life; S. Myers-25 to life; Baker-35 to life
Summary
Jordan Whaley was shot in the chest and head and then stripped naked. The offenders also tried to make him unrecognizable by punching out his teeth before burying his body. Baker, the "trigger man," was sentenced to 35 years to life.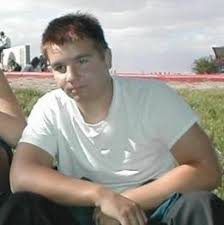 Details
Christopher Williams
Victim: Monica Wilkins, 18
Age at time of murder: 17
Crime location: Nevada desert
Crime date: March 8, 1991
Partner in crime: Robert Byford, 20
Crimes: Murder, arson, and corpse abuse
Weapon: .25 caliber handgun
Murder method: Three to five gunshots to the back and two gunshots to the head
Murder motivation: Monica had angered them and they wanted to "get rid of her"
Sentence: Life without parole (LWOP) later reduced
Incarceration status: Released after 25 years
Summary of the crime
The assailants took Monica to the desert. Williams shot Monica in the back. After being shot by Williams, Monica confronted him. He told her he had shot her because she was "a bitch." Byford then shot her in the head. After murdering Monica, the assailants doused her body with gasoline and set her ablaze.
Williams and Byford had become angry at Monica after she invited them to her apartment to party but then left with other men. They wanted to "get rid of her" because she was always "playing games with our heads."
Details