Victim: Bonnie Sue Mitchell, 15
Age at time of murder: 16
Crime location: Lynn
Crime date: October 18, 1981
Murder method: Strangulation
Murder motivation: He told his friends he wanted to kill Bonnie because she had an issue with his current girlfriend
Weapon: Rope
Convictions: First-degree murder
Sentence: Life without parole (LWOP) later reduced to 15 years to life
Incarceration status: Incarcerated at Old Colony Correctional Center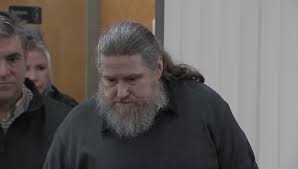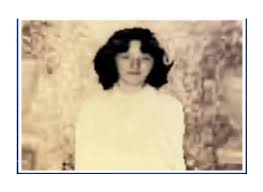 Summary
MacNeil lured his former girlfriend Bonnie, a 15-year-old aspiring nurse, in to a bathroom in the Pine Grove Cemetery. There, MacNeill strangled Bonnie to death, tied her body to a toilet, and left her. He bragged about the slaying and took friends to see Bonnie's body. The killer confessed to police and was sentenced to LWOP, through his sentence was reduced after the Massachusetts Supreme Court ruled that juvenile LWOP was unconstitutional. MacNeill has been denied parole.
Details
O'CONNOR, J. In this appeal from a conviction of murder in the first degree, the defendant argues that the denial of his motion to suppress his signed confession to the police, made in the presence of the defendant's grandfather when the defendant was sixteen years old, was error. The defendant also seeks relief under G. L. c. 278, Section 33E (1984 ed.). We affirm the conviction.
The challenged confession is contained in a report prepared by Lieutenant Alfred Duemling of the State police. The report
Page 72
is signed by the defendant and his grandfather, and by Duemling and Lynn police Lieutenant Joseph Coppinger as witnesses. The contents of the confession bear on the question whether the defendant knowingly, intelligently, and voluntarily waived his rights protected by the Fifth Amendment to the United States Constitution before making the confession. Furthermore, because we answer that question in the affirmative, the confession is relevant to our consideration of the entire case under G. L. c. 278, Section 33E, to see whether justice requires a change in the verdict. Commonwealth v. Vanderpool, 367 Mass. 743 , 749 (1975). According to the report, the defendant initially denied that he had killed Bonnie Mitchell, the victim. He accounted for his whereabouts during the relevant time period in considerable detail. The report then states that the police told the defendant in the presence of his grandfather that the defendant was not telling the truth, and that several people had told the police that the defendant had shown them the victim's body and had told them that he had killed her. The rest of the report is as follows: "We asked him to stop lying and tell us the truth. He then stated, `Yes, I killed her, I told her to stay out of my life but she wouldn't.' `She had other girls beat up my girl.' `Sunday I thought about killing her and I thought of strangling her with a rope.' `Sunday I found a rope at Cook Street Park and I was going to use it. I put it in my coat and took it home.'
"I got up at 7:45 A.M., took a bath and left the house about 9:00 A.M. or so and went to my mother's house. On the way down I threw the rope away. I left my mother's about 9:40 A.M. I walked to Frank's house on Rock Avenue. My mother lives at 7 Essex Circle. It took me about 10 minutes to walk there. On the way I picked up another length of rope in a parking lot on Brownville Avenue. It was about two or two and half feet long. It was like clothes line rope. I put it in my pocket. I didn't know if I was going to go through with it or not but I still had the rope. I had thrown the other rope away because I had changed my mind at that time.
"At Frank's house I was talking with Billy and Melissa Bragen. Bill had some pot and we smoked it, Bill and I. Bonnie
Page 73
came and I asked her to go for a walk with me. I had decided to kill her, we went to the Pine Grove. Sunday I had thought about killing her at the Pine Grove because it was close. At the Pine Grove we walked to the little bathroom and she wanted to see what was inside. I knew the house was there from a while ago. She wanted to stay inside because she was cold. We were in there about 45 minutes talking about why she wanted to beat and kill Tracy. She told me that, `If she couldn't have me no one could, and if she couldn't beat them up she would get someone to do it for her.' At that time she was sitting on the hopper and I was on the ledge above her with my feet on the opposite window and I was behind her, I had made up my mind to kill her, it was now or never. I took the rope out of my pocket and one foot on the hopper, my left, and my right knee in her back. I had one end of the rope in each hand and put it around her neck. I pulled the rope around her neck and held it for 3-4 minutes. She attempted to get her finger under the rope but couldn't. She didn't make any noise. I let go of the rope and she fell on the floor. The rope was still around her neck and I took the ends and tied them to the hopper seat. I did this because I read in a book that if you strangle someone and don't hold it long enough they are just unconscious. So I thought if I tied the rope from her neck to the hopper and she woke up she would strangle herself. I wanted to make sure I killed her. I didn't hate her, I just loved my girlfriend and I didn't want to lose my baby.
"I told my friends that I killed her and they didn't believe me. So I told them where the body was and they saw her, Tracy, Bill Newhall, Ted, Darryl. I went back to Tracy's house and we met John Davis and I told him that I killed her. He asked me and I told him. Tracy told me that she felt sick."
As further background, especially in connection with our duty to determine whether the conviction ought to be reduced, we note that, at trial, several Commonwealth witnesses essentially corroborated, and also supplemented, the defendant's confession. The witnesses testified that on the day of the killing and on the previous day the defendant told his friends that he intended to kill Mitchell, his former girl friend, because she
Page 74
had threatened his current girl friend whom he believed to be pregnant.
The defendant testified at the trial. He denied that he had killed Mitchell. He said that another person killed her in his presence, and that that person threatened him with a gun and told him to say that he, the defendant, had killed Mitchell. The defendant testified that, later, Mitchell's killer told him that he would kill the defendant's current girl friend if the defendant did not confess to Mitchell's killing.
BY THOMAS GRILLO| October 13, 2019
NATICK — Nearly 40 years after George MacNeill was sentenced to life in prison for strangling his 15-year-old ex-girlfriend in Lynn, he has been denied parole, according to the Essex County District Attorney's Office.
MacNeill, who was 16 at the time, was convicted in 1983 of strangling Bonnie Sue Mitchell inside a bathroom in Pine Grove Cemetery, Lynn.
"When I heard the words 'parole denied,' I was relieved," said May Hitaj, Bonnie's niece. "I was just 6 when it happened, but she was the most important person in my life."
While MacNeill was sentenced to life without parole, he became eligible for release in 2013 when the Massachusetts Supreme Judicial Court ruled juveniles could not be sentenced as adults.
MacNeill told the board he wasn't sure whether he used a rope or a dog leash to strangle Mitchell. But after he did, he used a cord to tie her body to the toilet. He then bragged about the murder to friends, according to court documents. When they didn't believe him, he took them to the crime scene where he poked her lifeless body as it lay on the bathroom floor. He later confessed to the killing to police in the presence of his grandfather.
MacNeill, who rocked in his chair while he testified before the seven-member parole board, told members he had little memory of the murder. But during the trial, his defense team argued he killed her to protect his pregnant girlfriend, Tracy Mullarkey, then 14, alleging Mitchell had beaten her up.
During the parole hearing, board members asked MacNeill to describe his time in prison. He told them he spent years in treatment at the Old Colony Correctional Center, a medium security mental health facility in Bridgewater, as well as Bridgewater State Hospital. In addition, he attends mental health support groups in jail and takes prescription medication for anxiety and depression, he said.
During his years in prison, MacNeill said he received his GED and has taken a veterinary course. If paroled, he planned to continue therapy and reconnect with his family.
Asked whether he understood his actions in the teen's murder, MacNeill replied "Yes." He added that he has felt "horrible" for 38 years and to this day does not understand why he did it.
"There is no reason it should have happened," he said.
MacNeill's release was supported by his stepfather.
But it was opposed by Hitaj, and Bonnie's two sisters and a brother. Essex County Assistant District Attorney Kristen Buxton also testified in opposition.
In its decision, the seven-member panel ruled MacNeill, now 53, is "not yet rehabilitated and his release is incompatible with the welfare of society."
The board will reconsider his parole in 2022.
But Hitaj said she and her family dread seeing MacNeill again in three years.
"Knowing that in three years we have to go through this again makes me angry," she said.
"When he was sentenced to life in prison without parole we thought that was the end of it," Hitaj said. "But now it's a nightmare that will reoccur every time he comes up for parole."
By Caroline Connolly and Monica Madeja • Published January 15, 2019
A Massachusetts man convicted of killing his teenage friend in 1981 is asking to be released from prison.
George MacNeill, now in his 50s, was convicted of strangling Bonnie Sue Mitchell in Lynn when she was 15 years old.
Mitchell's family wants her killer to stay behind bars.
"I feel like an 11-year-old kid again," said Mitchell's sister Marlene at MacNeill's hearing on Tuesday. "It's horrible."
MacNeill is now eligible for parole after a state court ruling in 2013 determined juveniles who commit murder should be granted that possibility.
MacNeill spoke softly and rocked while being questioned by the parole board and claimed his memory is failing him.
He said he killed Mitchell in the bathroom of a Lynn cemetery because she was threatening his girlfriend at the time who he thought was pregnant.
"She was in my arms. And I remember asking myself, 'what the hell did you do,'" MacNeill recalled.
Bonnie's family says their sister liked MacNeill and he took advantage of that. Her older brother David Beals said he tried to stop them from seeing one another.
"I had that regret constantly of, 'I'm waiting for something to happen,'" Beals recalled. "I didn't do anything last time I saw him."
Four of Bonnie's family members, some driving 9 hours were expected to plead with the parole board to keep MacNeill behind bars, including her niece, May Hitaj.
"She was my protector," Hitaj said. "After he murdered her… I was afraid of him."
Outside of court, Beals said he MacNeill has never apologized for the killing.
"There was no remorse there was no… he just sat and rocked in his chair, he didn't cry," said Beals. "Most people who feel real remorse would at least show it."
Even though she's been gone 38 years, the family believes their sister is close.
"She'll be here with us today.. to keep him where he belongs," Marlene said.
An Essex County assistant district attorney was expected to testify to keep MacNeill locked up saying he murdered Mitchell in cold blood and hasn't shown remorse. The parole board will take all the testimony they hear and decide whether or not to grant parole and make their decision in a matter of weeks or months.
"If they let him out, there's something wrong with the 6 of them," Beals said referring to the parole board.
By: Bob Ward, Boston 25 News
Updated: January 15, 2019 – 6:43 PM
NATICK, Mass. — A Lynn man convicted as a teenager for a brutal murder in the 1980s is trying to get out of prison.
"I have a hard time remembering a lot of stuff," George Christopher MacNeill told a state parole board Tuesday.
George MacNeill told the state parole board his memory is bad he can't remember the details of the brutal strangulation murder of his ex-girlfriend, Bonnie Sue Mitchell in a Lynn Cemetary back in 1981.
MacNeill, in his fifties now, was a teenager then.
He was originally sentenced to life without parole, but that was reduced to life with parole after a Supreme Court ruling on sentences for teenage killers.
He appeared before the parole board for the first time, soft spoken, rocking back forth in his chair, claiming he didn't remember past statements to police or even his own trial testimony.
He claims, he suffers from lost time…
"How do you know you killed Bonnie?" MacNeill was asked.
"Because when I came back to reality I was sitting on the floor in the restroom. She was in my arms," MacNeill replied.
MacNeill's attorney is trying to persuade the parole board to release MacNeill into mental health treatment, saying that he suffers from anxiety and depression.
Bonnie Sue Mitchell's family filled the hearing room. This is the first time they've seen MacNeill since his conviction and they don't believe him.
"I have to believe half of that is an act. If it's not an act they got him so full of drugs he's acting like a zome. We didn't get anything out of this," said David Beals, Bonnie Sue's brother.
"He knew what he was doing, he said he knew what he was doing. This man is going to hurt someone else, he should not get out," said Marlene Penfield, Bonnie Sue's sister.
The parole board's decision could take months.
NATICK, MASS. (WHDH) – A man convicted of murdering his girlfriend in 1981 pleaded to be released from prison at a parole hearing on Tuesday.
George Christopher MacNeill was 16 years old when he lured 15-year-old Bonnie Sue Mitchell to a bathroom at Lynn's Pine Grove Cemetery, strangled her to death with a rope, and left her tied to the toilet.
MacNeill was found guilty of first-degree murder and sentenced to life behind bars without parole.
Now, a change in state law allows people convicted as teenagers a chance to regain their freedom.
MacNeill went before the parole board and said a conflict between his former girlfriend Bonnie and then-girlfriend Tracy was the reason he committed the crime.
"Bonnie had threatened to beat her up and she knew she was pregnant and she was gonna kick her in the stomach and make sure she lost the baby," MacNeill told the parole board.
When pressed on the details, MacNeill said he has a "hard time remembering a lot of stuff."
Bonnie's family filled two rows at the hearing and spoke on her behalf.
"It's not something you forget," Linda Grant, Bonnie's niece, said. "How do you forget strangling someone with your two bare hands?"
Another niece of Bonnie asked the board to keep MacNeill in prison.
"Just keep him where he belongs, in prison for the rest of his life, until the day he dies," May Hitaj said.
MacNeill's stepfather went to support him at the hearing.
"I've seen people get rehabilitated that I wouldn't think could be," Gary Boley said. "I've never given up on Chris."
A parole board of six will decide whether or not MacNeill stays in prison. They do not have a deadline but it typically takes several months to reach a decision.