Cyntoia Brown
Name: Cyntoia Brown Long
Victim: Johnny Michael Allen, 43
Age at time of murder: 16
Crime location: Nashville
Crime date: August 7, 2004
Crimes: Robbery, murder, & theft
Weapon: .40 caliber handgun
Murder method: Gunshot to the head while victim was asleep
Murder motivation: Robbery and thrill
Convictions:  First-degree murder, felony murder, and aggravated robbery
Sentence: Life with parole after 51 years
Incarceration status: Released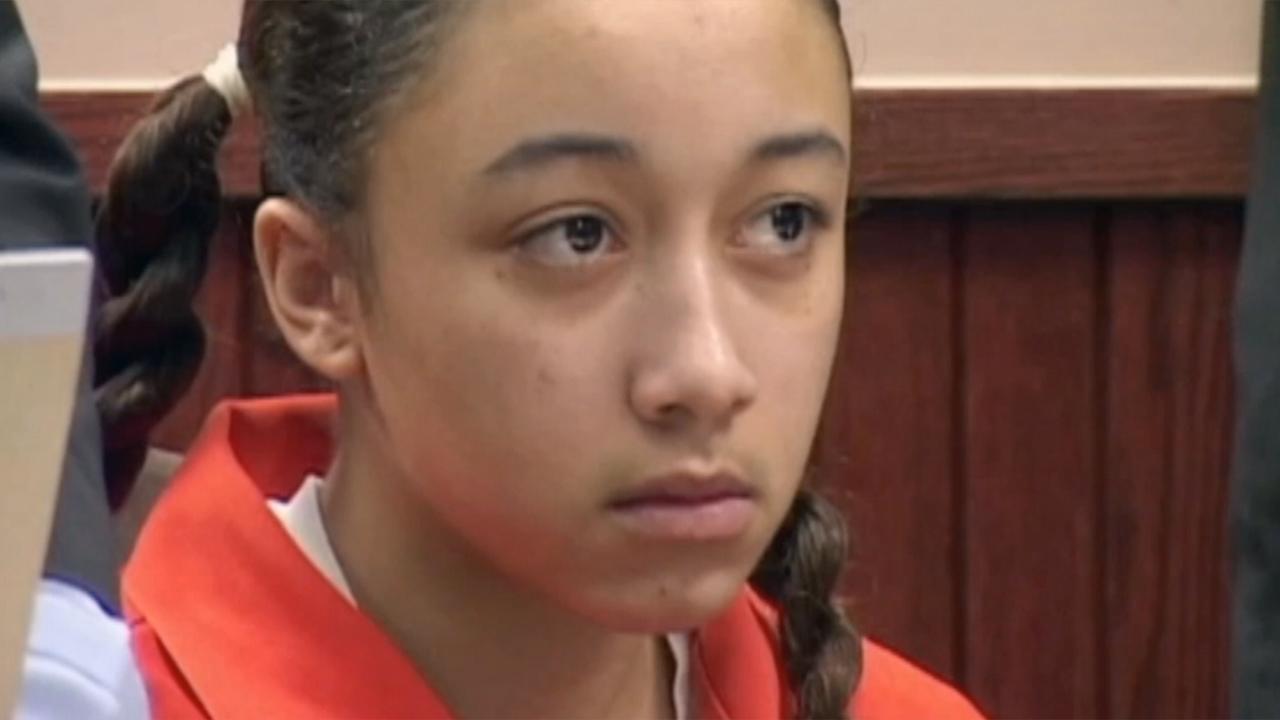 Summary
Brown shot Johnny Allen in the head as he slept in his bed. The real estate agent and youth minister was later found lying on his right side with his arms folded underneath and his fingers interlocked. After murdering Johnny, Brown stole his firearms, money, and truck. She was arrested and charged and later convicted of robbery and murder. She was sentenced to 51 years to life but was released after serving 15 years after Tennessee governor Bill Haslam granted her clemency. The movement to free Brown was based on the lie that she killed Johnny in self-defense. This lie is thoroughly debunked here. To summarize, the position in which Johnny's body was found shows that he was asleep when he was shot. Brown told several people that she killed Johnny to rob him and to see what it felt like to kill someone. She also laughed, joked, and bragged about the murder. Since being released, Brown has become a cause celebre for the movement to end juvenile life without parole (JLWOP). NOVJM asks that people look at the facts of the case and remember Brown's dead victim Johnny.
Details
Cyntoia Brown
Kyle Yorlets Case
Victim: Kyle Justin Yorlets, 24
Alleged murderers: A 16-year-old male, a 15-year-old female, a 14-year-old female, a 13-year-old male, and a 12-year-old female
Crime date: February 7, 2019
Crime location: Nashville, TN
Alleged crimes: Robbery & murder
Weapon: 9 mm handgun
Murder method: Gunshot to the arm and chest
Summary
Kyle is believed to have been robbed and shot by a group of five juveniles, ages 12-16. It is believed that the 16-year-old fired the fatal shot after Kyle declined to give up his car keys. Kyle, a Belmont University graduate and musician, died later at a hospital. The suspects were apprehended and the 15 and 16-year-olds were indicted by grand juries and charged as adults. The 16-year-old escaped juvenile detention but was later caught.
Details
Jimmy Cureton
Name: Jimmy Ray Cureton
Victim: Windham (Bill) M. Frye
Age at time of murder: 17 & nine months (born 04/26/1972)
Crime location: Knoxville
Crime date: January 26, 1990
Partner in crime: One other teen
Crimes: Attempted robbery & murder
Weapon: Shotgun
Murder method: Gunshot to the lower face, neck, and chest
Convictions: Felony murder & attempted especially aggravated robbery
Sentence: Life plus 10 years
Incarceration status: Incarcerated at the Morgan County Correctional Complex
Bill was murdered during a robbery of his business. After an argument over cigarettes, Cureton shot the business owner and WW2 veteran in the face. The assailants were caught six years later. Cureton is still in prison while his accomplice has been released.
https://caselaw.findlaw.com/tn-court-of-criminal-appeals/1125856.html