THE JONESBORO MASSACRE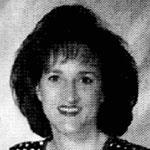 Shannon Wright, 32
Britthney Varner, 11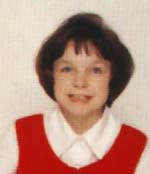 Paige Ann Herring, 12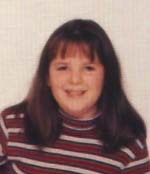 Stephanie Johnson, 12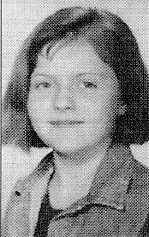 Natalie Brooks, 12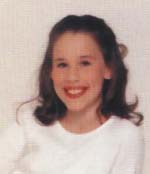 March 2011 – Critically acclaimed play opens in Chicago, written by and starring victim survivor of teen killers from Jonesboro massacre
JONESBORO, Ark. – A boy pleaded guilty on his 14th birthday Tuesday and a 12-year-old friend was convicted on charges they gunned down four schoolmates and a teacher in an ambush outside their school. The judge sentenced them to the custody of juvenile authorities, possibly until they turn 21.
The judge added a proviso: that if the juvenile system releases them before they turn 21, they must serve 90 days in jail – the maximum allowed by law under such a proviso – and will be on probation until they're 21.
Mitchell Johnson, who turned 14 Tuesday, admitted taking part in the attack that followed a fake fire alarm, and he issued an apology at the sentencing. A lawyer for Andrew Golden said the boy took part in the attack but was insane at the time and not mentally competent to understand today's hearing.
Juvenile Court Judge Ralph Wilson Jr. rejected Golden's argument and found him guilty.
Both boys were charged with five counts of capital murder and 10 counts of battery and were guilty on all counts. Nine other students and another teacher also were injured in the March 24 ambush at Westside Middle School.
It was one of a series of multiple shootings at schools that shocked the nation between October and May; the others were in Pearl, Miss., West Paducah, Ky., and Springfield, Ore.
Wilson found that the boys were delinquent. He said the Department of Youth Services would determine how long they will serve. Under Arkansas law, the boys could be held only up to age 21. State officials have said they have no facilities to hold delinquent youths past age 18 but may establish one to hold the Jonesboro boys from age 18 to 21.
At the sentencing hearing, Andrew remained silent, but Mitchell apologized for the pain he had caused.
"I am sorry," he told the courtroom. "I understand that it may be impossible for some of you to forgive me. If I could go back and change what happened on March 24, 1998, I would in a minute."
He said he had intended to shoot over the victims' heads.
"I really thought that no one would be hurt … I have caused pain. I have also asked God for forgiveness and I pray that he will heal the lives of the people who have been hurt by my actions," he said, reading a statement.
The judge asked Andrew if he wanted to make a statement, and he replied, "No, sir."
The husband of slain teacher Shannon Wright told the court he lost not only a wife, but "I lost my best friend, thanks to you two."
"Shannon and I had dreams of having another child this year, we had plans for a new house," he said. He recalled that she had talked about quitting work and taking care of their 3-year-old son, "but she decided to work one more year because she loved what she did."
The afternoon sentencing hearing followed the morning session where Mitchell pleaded guilty and Andrew was judged guilty. The courtroom already was filled when Mitchell came into the room, looking downward. A short time later, he stood before the judge – holding his mother's hand and clenching his other hand at his side. His father's hand rested on his shoulder.
Mitchell nodded slightly and quietly answered "Yes" as the judge went through a series of questions about whether he understood the accusations against him. He pleaded "Guilty, your honor" twice, once for the murder counts and once for the battery counts.
His mother, Gretchen Woodard, told Wilson that her son understood what he was doing, but his father, Scott Johnson, objected, saying, "I do not concur with this plea, but he's making it on advice of his counsel and mother."
Andrew, meanwhile, was escorted into the room just behind Mitchell. He sat staring ahead at the judge as Mitchell pleaded guilty. And he showed little expression as prosecutors recounted step-by-step how he and Mitchell took a van from Mitchell's home and guns from Andrew's grandfather's house and went to school dressed in camouflage.
"They fired numerous times into the gathering of students and teachers," said deputy prosecutor Mike Walden. Afterward, the boys took off running through the woods, toward the van, which they had loaded with camping gear, food and a cache of ammunition.
Before they could reach the van, police officers ordered them to stop, drop their weapons and lie down.
Andrew's attorney, Val Price, claimed that the boy should have been allowed to claim insanity at the time of the hearing and didn't understand the purpose of Tuesday's hearing. Details of how Price backed up his contention were not disclosed in open court.
Wilson had already previously rejected Price's request to let Andrew claim incompetence. The judge's rulings were made under a gag order and had not been previously disclosed.
Juvenile hearings typically are closed to the public in Arkansas, but Wilson opened this one because of intense public interest. More than 100 of the victims' relatives and school staff reserved spots to watch the boys' hearing, which was the equivalent of an adult trial. Security officers had them pass through metal detectors before allowing them in the courtroom, and bomb-sniffing dogs checked out the building early Tuesday.
"I'm just hoping they pay for their crimes," said Jamie Clebenger, a seventh-grader last year who knew victim Natalie Brooks and once lived next door to Andrew. She wore a purple-and-white ribbon to remember the dead.
Debbie Coffman, wearing a white ribbon, waited with her son Eric, who starts at the middle school next week. She expressed frustration that the boys, could be released after serving just a short time.
"It grates me, but it's the law," said Ms. Coffman, who knew slain teacher Shannon Wright. "There's nothing we can do about it, except try to change the law, which we will try to do."
Besides Natalie and Mrs. Wright, the victims were students Paige Ann Herring, Stephanie Johnson and Britthney Varner.
ED NOTE: Andrew Golden recently got in trouble with the law again upon his release as an adult for trying to illegally obtain a gun.