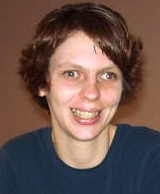 Jennifer's body was found in a plastic garbage container in a
school parking lot, she had been stabbed repeatedly. Prior to her murder she was
kidnapped and subjected to torture, including the following: her head was
shaved, she was bound with Christmas lights and clothing, her face was painted
with nail polish, she was fed detergent, urine, and various other food/non food
product. This crime was committed by 6 individuals, one of which is a 17 year
old woman who was sentenced to Life without Parole.