Victim: Virginia Woodward, 87
Age at time of murder: 16
Crime location: Saugus
Crime date: December 27, 1987
Crimes: Home invasion, robbery, & murder
Weapon: Butcher knife
Murder method: Eight stabs to the head, chest, abdomen, upper arms, and hands.
Sentence: Life without parole (LWOP) reduced to 15 years to life
Incarceration status: Incarcerated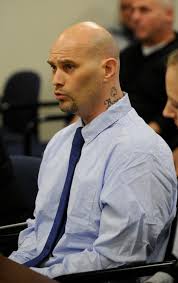 Summary
Berry invaded Virginia's home, stabbed her to death, and robbed her. He was sentenced to LWOP but had his sentence reduced to 15 years to life after the Massachusetts Supreme Court ruled that juvenile LWOP was unconstitutional. During his incarceration, Berry stabbed two corrections officers and committed over 60 infractions, including several assaults and inciting riots.
Details
COMMONWEALTH vs. CHRISTOPHER BERRY.
On December 26, 1987, the defendant hosted a small gathering of his friends at the Saugus apartment that he shared with his father and sister. The defendant's father had gone out for the evening. Along with several of his friends, the defendant was drinking beer. In addition, the defendant was smoking marihuana and was ingesting both Xanax and mescaline. The party lasted for several hours until approximately 11 P.M. when the defendant and his friends left the apartment. Soon thereafter, the defendant's father returned to the apartment. When the defendant returned alone at midnight, he proceeded to argue with his father regarding the defendant's
Page 98
drug and alcohol abuse. The argument escalated into a physical altercation and the defendant's father ordered him to leave. The defendant, however, refused. Eventually, the defendant's father physically removed him from the apartment.
The defendant then walked across the street from his own apartment to the victim's home. The victim was an eighty-seven year old widow who lived alone. The defendant had the intention of breaking into the victim's home in order to steal some items and money. The defendant gained entry into the victim's home by breaking a window at the rear of the house. The defendant first went into the kitchen where he ate a piece of pie, drank some vodka, and ripped a telephone from the wall. The defendant also smoked several filtered Camel brand cigarettes, discarding the cigarette butts and matches on the floor. He then climbed the stairs to the second floor and entered the victim's bedroom. Seeing the victim lying in her bed, he began to stab her with a butcher knife. The defendant stabbed the victim eight times in her head, chest, abdomen, upper arms, and hands. During the course of the attack, the defendant perforated the victim's bedspread, blanket, top sheet, and nightgown. After he had finished stabbing the victim, the defendant smoked another cigarette and extinguished it on the victim's forehead.
The defendant then gathered several items from the victim's home. Among other things, the defendant stole a small television set, a pair of binoculars, an alarm clock, and two bottles of prescription drugs. The defendant secreted these items to a wooded area across the street from the victim's house. The defendant then returned home.
When he arrived at his apartment at approximately 2 A.M. on December 27, the defendant and his father resumed arguing. The defendant's father summoned the Saugus police department and requested that they take his son into protective custody. After several minutes' discussion between several Saugus police officers and the defendant's father, the defendant voluntarily agreed to spend the night at the police station. At the time the defendant arrived at the police station, the police officers were unaware that the victim had been
Page 99
killed and that the defendant had killed her. Later that morning, however, the victim's son-in-law alerted the police that the victim had been killed. Based on information that they had gathered both at the crime scene and at the police station, the police arrested the defendant on a juvenile complaint at the Saugus police station early on the afternoon of December 27.
Subsequently, in 1988, a judge of the juvenile session of the Lynn Division of the District Court Department conducted a transfer hearing pursuant to G. L. c. 119, Section 61 (1988 ed.). After the hearing, the judge dismissed the juvenile complaint. Criminal complaints were issued against the defendant charging: (1) murder, and (2) breaking and entering with the intent to commit a felony. An Essex County grand jury subsequently indicted the defendant for murder in the first degree and actual assault committed in the course of burglary. A judge in the Superior Court denied the defendant's motion to dismiss based on alleged errors in the transfer hearing. [Note 2] The defendant then filed a motion to suppress physical evidence. A judge in the Superior Court denied that motion without a hearing. The defendant then filed a motion to reconsider. Before the jury were sworn, the trial judge conducted an evidentiary hearing and denied the motion. A jury convicted the defendant on both the murder charge and the burglarious assault charge.
Family members of Saugus murder victim Woodward, DA's Office oppose parole of Christopher Berry
By Jeannette Hinkle / [email protected]
Posted Nov 25, 2015 at 8:00 AM
On Nov. 19, Christopher Berry walked into a crowded and quiet room at the Natick central office of the Massachusetts Parole Board wearing a suit, tie, shined shoes and shackles around his wrists and ankles. Now 44 years old, Berry has been incarcerated since Dec. 27, 1987, when he violently murdered 87-year-old widow Virginia Woodward at the age of 16.
Though a judge sentenced Berry to life in prison without the possibility of parole, a retroactively applied 2013 Massachusetts Supreme Judicial Court decision in the case of Commonwealth v. Diatchenko made all juveniles sentenced to life without parole eligible for parole consideration after serving 15 years. The parole hearing on Thursday afternoon was Berry's first.
In his opening statement, Berry apologized to the Woodward family and to the community for what he called "an act of violence" and "evil." Berry acknowledged that his crime was "unforgivable," and said he would take back the murder if he could.
Berry said anger, drugs and alcohol were his downfall, and that when he murdered Woodward he was young, ignorant and uneducated.
Since 2009, Berry has been held in the Departmental Disciplinary Unit at Massachusetts Correctional Institution Cedar Junction at Walpole, a section of the maximum-security prison that houses inmates in solitary confinement for committing serious infractions while incarcerated.
Berry was placed in DDU for stabbing two security officers, who survived, because he didn't want to be placed in a cell with another inmate after leaving solitary confinement.
"I was looking for trouble," Berry said. "I really wanted a single cell."
According to Berry, that 2009 assault resulted in an "epiphany." He said he started reading self-help books, studying Buddhism and practicing meditation and yoga.
Berry, who has 67 infractions on his prison record including numerous assaults and inciting prison riots, has had no violations since he was placed in DDU.
Berry said he would be "delusional" to think the seven-member board would decide to grant him parole at his first hearing and told the board that he would probably be ready for parole in five years, after he has transitioned back to the general prison population and completed more educational, mental health and substance abuse programs.
"I want you to tell me what I need to do to get paroled one day," Berry said.
When Parole Board member Ina Howard-Hogan asked Berry to explain his motive for murdering Woodward, Berry said it is "impossible to assign a reason."
"That's something you should be able to answer. You're no longer a juvenile," Howard-Hogan said, adding that Berry's record of disciplinary action extends well into his 30s.
When Berry mentioned the hallucinogenic drug mescaline and impulsivity as factors in Woodward's murder, Howard-Hogan pointed out that his 2009 assault on two security officers was also impulsive and occurred when he was four years sober.
"What do you say to people who say that 16-year-old Christopher Berry is the same as 38-year-old Christopher Berry and probably the same as 44-year-old Christopher Berry?" Howard-Hogan asked.
Berry said he had fallen into a "prison mentality" when he assaulted the guards.
"This crime was eating me up and I took it out on other people," Berry said. "The longer I was in, the less I cared. I was just floating along. I lost hope."
When Parole Board member Dr. Charlene M. Bonner asked Berry if his neck tattoo, which reads "Boy O," identified him as a member of a white supremacist gang, Berry said the tattoo was a nickname given to young inmates when he entered prison.
"They recognize it as a gang, but I don't consider myself to be a member of a gang," Berry said. "It's just what I identify with. It's just Irish."
Bonner said it seems as if Berry has adjusted to living in DDU, which can be viewed positively or negatively.
"The best you've done is in confinement," Bonner said.
Berry said he does want to get out of DDU.
"I'll go into a dormitory with 50 people right now," Berry said. "This time, there's going to be a change."
Parole Board member Tonomey Coleman said Berry's 2009 assault shows a "total lack of feeling" and signifies that he hasn't progressed while in prison.
Parole Board member Sheila M. Dupre suggested that Berry was "part of the evil" in Walpole, to which Berry responded, "I would have to agree."
Berry said that since being placed in DDU, he has started making attempts to relate to other people. Though he admitted that he is institutionalized, Berry said that, with education, he is confident he can acclimate himself to society.
"I didn't care about anything, I didn't care about myself," Berry said. "These last six years, I'm a different person, and I like this person."
Support for Berry
Three witnesses spoke on Berry's behalf.
Berry's father, Malcolm, said his heart goes out to Virginia Woodward and her family, and apologized for the role he played in her murder.
Malcolm said he became a father when he was 17, and that he and his wife dropped out of high school and abused drugs and alcohol throughout Berry's childhood. He added that he was in the process of divorcing Berry's mother when Berry murdered Woodward.
"I'm not proud of the kind of father I was," Malcolm said. "I failed Chris. He is deeply sorry for killing Mrs. Woodward. He has become a good son."
Malcolm said that, if released, Berry would have a home with him in Florida, where he currently lives, and that he would move back to Massachusetts if necessary.
Mariel Kinsey, a retired psychotherapist who works as a hospice chaplain, was first introduced to Berry through letters he sent inquiring about Buddhism in March of 2011.
Kinsey said she was impressed by Berry's ability to maintain motivation, discipline and sanity in solitary confinement.
"Each one of us in this room has the capacity for doing great harm and great good," Kinsey said. "I've seen him grow in purpose, energy and commitment."
Dr. Stuart Grassian, a psychiatrist who has published work about the psychiatric effects of solitary confinement, admitted that Woodward's murder was an "aberrant act" but said he is impressed by Berry's "humanity."
"Don't wait until he starts giving up again," Grassian said. "We're not here just to punish, but to rehabilitate."
Because of Berry's purported gang affiliation, Woodward's family was advised not to speak at the hearing for their own safety. Victim Services Coordinator Linsley Aceto read two victim impact statements provided by Woodward's family members.
The first statement emphasized that Christopher Berry was not a 16-year-old who killed someone in the heat of passion, but rather a "depraved and evil" murderer who tortured and brutally killed an elderly woman.
"This has affected me down to my soul," one statement read. "He took our anchor away from us."
The statements went on to detail how deeply the murder has rooted itself in the Woodward family's daily lives, mentioning recurring nightmares of blood-soaked walls and nightgowns, years of unsuccessful therapy and a pervasive, crippling fear that manifests itself in ordinary moments as simple as an ice cube dispenser dropping ice.
″[His prison record] is not indicative of someone who has mended his ways," one statement read. "The sentence of life in prison should be upheld. He sentenced my family to lifelong fear without the possibility of parole."
District Attorney's Office opposed to parole
Assistant Essex County District Attorney Kim Faitella addressed the board on behalf of Essex County District Attorney Jonathan Blodgett to say that the commonwealth is "vehemently opposed" to Berry's parole.
Faitella noted that during his testimony, Berry only admitted to remembering details of the murder that would mitigate his culpability, including the drugs and alcohol he ingested. She said Berry neglected facts that suggest he understood what he was doing when he murdered Woodward, including cutting two phone lines and pulling down her bedroom window shade to conceal the murder from potential witnesses.
"On the night of the murder, he was thinking clearly and knew right from wrong," Faitella said.
Faitella said Berry has become increasingly violent in prison, racking up 67 infractions, 19 of which involve the use or threat of violence and homemade weapons.
Faitella called Berry a "leader of violence" among inmates and said that he "uses violence to get what he wants."
DDU, Faitella said, was the only mechanism available to prison officials to keep inmates and officers safe from Berry.
Berry has a proven record of intolerance, Faitella said, yelling profanities at women and racial slurs at people of color, once refusing to bunk with an African American man.
Berry's recent behavior, Faitella stressed, is largely a self-serving response to the new opportunity for parole consideration provided by the Diatchenko decision.
Faitella also described how Berry stabbed so deeply into Woodward's 4-foot 11-inch, 100-pound frame that her small intestines and vertebrae were exposed. The "healthy, vibrant and beautiful" matriarch was alive and awake during the murder, Faitella added, as evidenced by the defensive wounds on her arms and hands.
Berry has a "depraved heart," Faitella said.
In his closing statement, Berry said his goal is to contribute to society, and that his crime doesn't define him as a human being.
"If someone did this to my family member, I would feel the same," Berry said.
Carrie Kimball Monahan of the Essex County District Attorney's Office said that parole boards typically take a few months to publish their decision.