Pennsylvania is reported to have the largest population of "juvenile lifers" in the nation. At issue is the June 2012 U.S. Supreme Court ruling stating it's unconstitutional to automatically sentence juveniles charged as adults to life in prison without the possibility of parole. In Pennsylvania, there used to be only two possible penalties for a first-degree murder conviction — life in prison without parole or death. Second-degree murder carries an automatic life sentence as well. The legislature passed laws in 2013 to comply with the US Supreme Court's requirements under Miller v Alabama against LWOP as mandatory for juveniles.
Here are names of some of the Pennsylvania so-called "juvenile lifers" that NOVJL has found named in the news media:
Zachary Witman
Witman, now 29, was convicted in 2003 of fatally stabbing 13-year-old brother Greg Witman in their New Freedom home in 1998. He was 15 at the time.
Now 17, Wallick was convicted April 5 of second-degree murder and robbery for fatally shooting James Wallmuth III during a botched robbery in York City on July 28, 2010. He was 15 at the time.
Warner Batty Jr.
Batty, 53, and codefendant Donald Rivera both were sentenced to life in prison for the Feb. 1, 1975, beating death of 26-year-old Betty Marie Ilgenfritz Bradford. Batty was 15 years old at the time.
Batty and Rivera dragged Bradford into a deserted building, stripped her and beat her to death, then tried to cover up the murder by setting her body on fire.
Dwayne Morningwake
Counselor murdered: Morningwake, now 40, was one of four Children's Home of York runaways who on June 20, 1988, broke into the home, went to the bedroom of counselor Kwame Beatty and stabbed him to death. They then stole his wallet, money and car.
Co-defendant Michael Lehman, 39, was 14 years old at the time. He pleaded guilty to first-degree murder.
YORK COUNTY CASES:
* Scott Davis, 47, fatally shot neighbor Roderick Kotchin, 41, in Springettsbury Township in 1980 as he entered the man's home
* Scott Griffin, 55, fatally shot girlfriend Linda D. Hagens, 17, in the chest with a deer rifle during an argument in his York City home in 1974
* Warner Batty, 53, and co-defendant Donald Rivera dragged 26-year-old Betty Ilgenfritz Bradford into a deserted York City building, stripped her and beat her to death, then set her body on fire in 1975
* Larry Markle, 53, who fatally shot 72-year-old Arthur Klinedinst while robbing Eddie's Food Market at 566 W. Philadelphia St. in 1975. Klinedinst was a customer
* Wilfredo Caballero, 38, one of several teenagers who used a tree branch to fatally beat 49-year-old Jose Cosme after luring him to a secluded area in Springettsbury Township in 1988, in part to steal his drugs
* Dwayne Morningwake, 40, was one of four Children's Home of York runaways who broke into the home in 1988, fatally stabbed counselor Kwame Beatty and stole his cash and car
* Michael Lehman, 39, was one of four Children's Home of York runaways who broke into the home in 1988, fatally stabbed counselor Kwame Beatty and stole his cash and car
* Kwilson Coleman, 21, fatally shot 20-year-old Greg Wright in York City in 2008 as the injured Wright ran, and eventually crawled, away from Coleman
* Daron Nesbit, 31, who fatally shot 21-year-old Paul Smith in York City in 1997 during an argument outside a restaurant
* Zachary Witman, 29, fatally stabbed his 13-year-old brother, Greg Witman, in their New Freedom home in 1998
* Jordan Wallick, 17, fatally shot law student James Wallmuth III during a botched robbery in York City in 2010
Qu'eed Batts
Ian Cunningham
Jordan Wallick
02/17/2011
Teenager Jordan Wallick must stand trial as an adult for allegedly killing James Wallmuth III during a botched robbery in York City July 28. If convicted of first- or second-degree murder, the 16-year-old would spend the rest of his life in prison. He remains in York County Prison without bail. Common Pleas Judge Joseph C. Adams issued his ruling Thursday, noting he does not believe Wallick — who was 15 when the homicide occurred — is amenable to treatment. Under the state's juvenile system, Wallick would have to be released at age 21, which would cause "a disproportionate risk to society," Adams wrote in his order. "This offense was particularly brutal and the impact on the community is high," Adams wrote. "This offense
James Wallmuth III only serves to reinforce the fear that people have coming into the city." The judge's order notes Wallick's "extensive history" of committing delinquent acts, starting at the age of 12.
'Extensive history': This behavior includes being involved in about 100 physical fights, breaking into his grandmother's home, stealing a rifle and ammunition, stealing two BB guns from Walmart, breaking his dog's leg, stabbing an opossum and throwing its baby out a window, being involved in gangs and stealing a motorcycle, according to the order. Wallick's past behavior, coupled with psychiatric and psychological evaluations provided to the court, "prompts a significant alarm and concern" to the judge. One of those evaluations was conducted by forensic psychiatrist Dr. Larry Rotenberg of Berks County, who testified Wallick is "a pleasure-seeking sociopath" with very little conscience who remains a danger to the public. Rotenberg and most everyone who testified at Wallick's juvenile decertification hearing noted what Rotenberg called the teen's "terrible, terrible life," which includes a mother who was a stripper and was sexually involved with a member of the criminal Bloods gang.
Compelling: Adams said testimony from Shannon Eberhart, Wallick's former juvenile probation officer in Cumberland County, was "perhaps most compelling." She testified at Wallick's decertification hearing. "Ms. Eberhart took a special interest in (Wallick's) well being, going above and beyond what was required of her," Adams wrote, including meeting with him at least twice a month. "Ms. Eberhart states that in four years, despite numerous interventions and placements, (Wallick's) defiant behaviors never changed," the judge wrote. "To the contrary, despite the previous interventions, (his) behaviors have only gotten dramatically worse. "(Wallick's) sustained lack of response to years of prior delinquency interventions affords scant grounds to believe that more treatment in the juvenile system in the next five years will somehow miraculously result in anything other than more of the same," Adams wrote. "(His) history overwhelmingly demonstrates that transferring the … case to juvenile court would be ineffectual and would present a disproportionate risk to society." Chief deputy prosecutor Karen Comery said she also believes Wallick can likely not be helped by treatment. "We're way past that point … based on his prior history and the fact he would be released back into society at 21 years of age," she said. Defense attorney Dawn Cutaia, who maintains the system has failed Wallick, could not immediately be reached for comment.
The background: Wallmuth, 28, of West Manchester Township, was pronounced dead at York Hospital at 1:31 a.m. July 29. He worked in the York County District Attorney's Office for about four years as a case manager, but left his job to attend law school at University of Pittsburgh. York City Police said Wallick and three other people went out looking for someone to rob when Wallick approached Wallmuth about 11:06 p.m. July 28 as Wallmuth was sitting on a bench in Foundry Park, near the intersection of Grant Street and West Clarke Avenue. The robbery went bad and Wallick — known as "Ghost" and "Lor Ghost" — shot Wallmuth in the back, police allege.
Co-defendants: Three others are charged in Wallmuth's homicide as well, although police have named Wallick as the triggerman. They are Kenneth Santiago-Curet, 19, of 706 W. Princess St.; Joshua Edmoundson, 19, of 417 Waldorf Drive in Conewago Township; and Victor Nelson Virola, 18, of 154 S. Duke St. Earlier this week, Adams ruled Virola — who was 17 at the time of the slaying — will also be tried as an adult. Comery said Wallick's three co-defendants are cooperating with the prosecution.
Jordan Wallick would not be the ideal poster child in any "mercy for teens accused of homicide" campaign. The 16-year-old York teen, in recent court hearings to determine whether he should be tried as a juvenile or an adult for allegedly killing James Wallmuth, has been described by expert witnesses as a budding sociopath or psychopath. A forensic psychiatrist described the teen as a "pleasure-seeking sociopath" with no attachment to people and a "close to zero" likelihood of benefiting in any manner by being treated as a juvenile. Police say Jordan Wallick, then 15, used a .45-caliber handgun to kill James Wallmuth III, 28, after a robbery attempt July 28 in Foundry Park in the 200 block of Philadelphia Street in York. Even if the teen is found not guilty of killing the beloved 28-year-old law student, he's no Beaver Cleaver. He has a lengthy juvenile record. His MySpace page reportedly showed him making "gang signs," dressed in gang colors and singing a song about robbery called "Stick Up Boys." Police allege he bragged about the shooting after Mr. Wallmuth was killed.
Shatara Carter
Feb. 2011 Camden County – 14 year old Shatara Carter sentenced to 20 years in prison for the brutal torture murder of 18 year old Muriah Huff. A prosecutor described how Carter beat Muriah Huff with a chair and later pulled a rope around the Cinnaminson teen's neck before attempting to stab her. Across the aisle, Huff's family members and friends wiped away tears as the prosecutor pointed to a package holding the silver gown that Huff, a Burlington County Institute of Technology senior, would have worn to her graduation.
Kendall Anderson

16 year old kills his mother with a claw hammer because she took away his PlayStation.
Cops and citizens alike are stunned a the murder of a mother by her 16 year old son who used a claw hammer to kill the woman who had punished the boy for by taking away his Sony PlayStation. The boy, Kendall Anderson confessed to the crime which took place on the day after Thanksgiving 2010 appeared in court on Thursday as the charges were read according tot he Philadelphia Inquirer. The victim, Rashida Anderson died after a reported 90 minute argument that led the mother to confiscate the PlayStation from Kendall. According to the reports, Anderson thought about his actions before committing the crime. He slew the 37 year old single mother with the claw hammer. It's reported the youth struck his mother 20 times while she was sleeping. He then tried to get rid of her body by cremating her in the oven. That attempt failed and he smashed her head in with a chair then dragged her body behind their home and hid it. It took two days for Rashida Anderson's body to be found when family members became suspicious and notified authorities. Kendall was then charged with murder in December and in addition a charge of possession of an instrument of a crime and abuse of a corpse. Anderson had no history of violence and his only other crime recorded was the theft of a laptop from his high school. Anderson then issued regret at his crime and loss of his mother.
India Spellman, 17, and Von Combs, 14
Two Teens Accuse Each Other of Killing Veteran, 87 – Philadelphia, PA
Just 80 minutes before 87-year-old World War II veteran George Greaves was shot to death last August while working on his front lawn in Cedarbrook, the two teens charged in his slaying robbed a woman at gunpoint nearby, detectives testified in January 2011. The alleged admissions of India Spellman, 17, and Von Combs, 14, were read during their preliminary hearing in Municipal Court where both were held for trial on murder, robbery, and related charges by Judge Teresa Carr Deni. Their statements – each was questioned by detectives with a parent's consent – were almost identical, except that each accused the other of shooting Greaves on Aug. 22, 2010. "I'm sorry for the man getting killed," Spellman said in a statement read to Deni by Homicide Detective Henry J. Glenn. According to the statement, Spellman said Combs spotted Greaves resting on the driveway of his property at Pickering Avenue and Phil-Ellena Street. Spellman said Combs asked for her gun, walked over to Greaves, and demanded money. Instead, Greaves, a former Seabee who relatives said was a lifelong body builder and fitness enthusiast, objected and pushed Combs. Combs shot Greaves in the chest, Spellman said. "He said he shot him because the man disrespected him, for pushing him," related Spellman, according to Glenn. Combs' statement, read to the judge by Detective Ohmarr P. Jenkins, alleged that Spellman first spotted Greaves, then turned to Combs and said, "I'm about to do this." Combs' statement alleges that Spellman confronted Greaves, said "Give it up," and shot when he resisted. Combs said Spellman was aggressive and acting out of character that day, according to Jenkins. Earlier in the hearing, Shirley Phillips testified how she was walking on Rugby Street to catch a bus when the two teens approached her, and Spellman, at gunpoint, took her purse and then fled. Spellman's attorney, Harry R. Seay, challenged the identification of his client, noting that a witness described the teenage girl as being a dark-skinned African American. Combs' attorney, Stephen Gross, questioned if Combs' mother understood the implications of letting her son talk to detectives. Both defendants – Spellman has no criminal record and Combs has a minor juvenile offense – sat calmly during the hearing and did not seem to try to talk to each other. Though each is too young to face the death penalty if found guilty of first-degree murder, both would face mandatory life terms without parole if found guilty of first- or second-degree murder.
Jordan Brown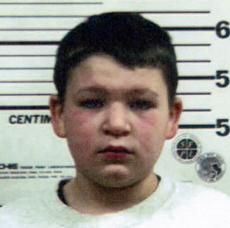 UPDATE: Jordan Brown will be tried as a juvenile.
http://www.pittsburghlive.com/x/pittsburghtrib/news/regional/s_741257.html
Pittsburgh, Pennsylvania
by Jamie Myles in Crime, January 20, 2011
Police say the weapon used by the 11-year-old boy accused of killing his father's pregnant girlfriend was a youth model 20-gauge shotgun.
Jordan Brown who recently turned 12 years old is charged with first-degree murder. He could be tried as an adult and if convicted, could become the youngest person in America to serve a life sentence without chance of parole. His trial is expected to begin in May 2011. The 5th grader is accused of murdering his fathers pregnant girlfriend in February of 2009. He was 11 years old at the time. The police report states that young Jordan killed Kenzie Houk, 26 with a youth model 20-gauge shotgun while she was asleep in the family's farmhouse outside Pittsburgh Pennsylvania. She was 9 months pregnant; the unborn baby also died. "There is no indication of any provocation by the victim that led to her killing," Lawrence County Judge Dominick Motto wrote in his ruling for the now 12 year old to face trial as an adult yesterday. "The offense was an execution-style killing of a defenseless pregnant young mother. A more horrific crime is difficult to imagine." More on the debate where to try this case. ED NOTE – case decided – he will be tried as a juvenile.
Update – Jordan may get temporary release.
Isaiah Hereford
17-year-old to be tried as an adult in murder case
Wednesday, February 02, 2011
By Vivian Nereim, Pittsburgh Post-Gazette
A judge this morning denied a request that one of two teens charged with killing three people at a party in McKeesport last year be tried as a juvenile. Allegheny County Common Pleas Judge Donna Jo McDaniel said that because of the nature and sophistication of the crime, 17-year-old Isaiah Hereford should be tried as an adult. Mr. Hereford, along with 19-year-old Deanthony Kirk, is charged with killing a party host and two guests during a robbery at the Crawford Village housing complex June 15. At a hearing Tuesday before the judge, witnesses for the defense testified that Mr. Hereford, who turns 18 next week, had psychological issues stemming from family conflict, but was amenable to treatment. A psychiatrist called by the prosecution countered that four years is not long enough to rehabilitate Mr. Hereford if he is guilty of such a heinous crime; those convicted as juveniles are released after their 21st birthdays. "I will concede certainly that the defendant had a difficult background. … I will also concede that the defendant did very well in placement," Judge McDaniel said today, but the crime itself gave her pause, as did Mr. Hereford's juvenile record and his relapse into marijuana use after he was released from treatment. "These people were not shot once or twice, or shot in reaction," she said. "These people were shot six or seven times."
Johnie Washington
Youth's uncontrollable rage blamed in woman's death
Friday, February 18, 2011
By Vivian Nereim, Pittsburgh Post-Gazette
The fatal attack started after Johnie Washington asked to borrow his elderly neighbor's car, the young man told a psychiatrist. Florence Ranta responded that the 15-year-old was "dumb and stupid" for asking, he claimed. Mr. Washington, an impulsive boy ridiculed for years for his learning disabilities, reacted with senseless rage, Robert Wettstein testified in court Thursday. He told Dr. Wettstein that he grabbed a nearby brick, bashed Ms. Ranta's head, then followed her into her Clairton home, stabbing her repeatedly and stealing her car. Ms. Ranta, 82, died four days after the 2007 attack. Mr. Washington was charged soon after with homicide, burglary, robbery and theft. Testimony in his trial closed Thursday, after prosecutors presented exhaustive fingerprint and blood evidence linking him to the crime and argued that he should be convicted of first-degree murder. But though he admitted to the attack, Mr. Washington was not able to form the specific intent to kill, necessary for such a conviction, his lawyers argue. "The way he described it to me was this was something he did as a reaction," Dr. Wettstein told the jury. "An emotional reaction after being intensely angry or hurt. So he did it without contemplation, without thinking about what he was doing. He just did it … being overwhelmed by his feelings." The jury will return today to hear closing arguments from Assistant District Attorney Lisa Pellegrini and Mr. Washington's lawyer, Elliot Howsie. Investigators have no shortage of evidence that implicates the defendant, now 19, they testified earlier this week. Mr. Washington's fingerprint was found on Ms. Ranta's home phone, and her blood was found on a pair of his sneakers, prosecutors said. Wednesday, Ms. Pellegrini played a taped statement for the jury in which Mr. Washington admitted to driving Ms. Ranta's car after the woman was attacked.
The teenager's motive for the crime was the silver Toyota Corolla, which he coveted for a Saturday night out, Ms. Pellegrini claimed. Mr. Howsie contends that despite the alleged motive, Mr. Washington – who is being tried as an adult – should instead face a charge like manslaughter. Thursday, the lawyer called several witnesses to support his argument. Special education teacher Jennifer Wardropper told the jury that Mr. Washington was an impulsive boy who had struggled to behave in school "consistently, year after year after year." He was diagnosed with attention deficit hyperactivity disorder and oppositional defiant disorder, Dr. Wettstein told the jury. "He would react without thinking," Dr. Wettstein said. "Sometimes, he had temper outbursts in class, as well." Witnesses testified that Mr. Washington's behavioral problems worsened as he aged, and Gonda Meade sobbed on the stand as she described the defendant, her grandson, slipping from her grasp. "He wouldn't respect me anymore," Ms. Meade said. Mr. Washington's relatives made several attempts to save the teenager, they testified. In August 2007, Anitra Washington filed a petition to turn over custody of her son – hoping he would get more support as a juvenile dependent – but a hearing on the matter was never scheduled, a former Clairton police officer testified. "Want to get help for my son before he gets into trouble," Ms. Washington wrote on the petition, entered into evidence by her son's lawyers. "Don't want the streets to raise my son." Ms. Washington also tried to enroll her son in an out-of-state military academy, a program he was accepted into just after his arrest, she testified, her hands shaking. One year later, Mr. Washington talked openly with Dr. Wettstein about the crime, the psychiatrist told the jury. "He doesn't really understand how this happened, either," Dr. Wettstein said. "This woman triggered this kind of reactive rage in him that overcame him." Ms. Pellegrini cut straight to this issue during cross-examination, asking about numerous aspects of the attack that she argued showed "control." Finally, she projected a sentence from one of Dr. Wettstein's reports: "There is no single definitive psychiatric explanation, excuse or justification for the alleged offense." "It's much more complex and it's much, much more vague," Dr. Wettstein responded.
This August 2012 article covers news on some of the Pennsylvania offenders' cases prior to their Supreme Court ruling affirming their sentences.
Brian Bahr
Victim: Danni Reese Romig, 12
Age at time of murder: 17
Crime location: Allentown, Pennsylvania
Crime date: February 26, 2003
Crimes: Rape & murder of a child
Murder method: Beating and drowning
Sentence: Life without parole (LWOP)
Incarceration status: Incarcerated at the State
Correctional Institution – Mahanoy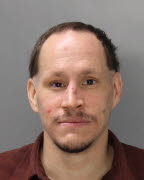 Summary of the crime
Bahr lured Danni under a train trestle, raped and beat her, and then threw her in a river. Police later found a list he had created, consisting of "23 things to do to a girl in the woods." Those 23 things included raping a girl and throwing her in a river.
Details
Brian Bahr
Harvey Robinson
Victims: Joan Burghardt, 29, Charlotte Schmoyer, 15, and Jessica Jean Fortney, 47, plus others who survived
Age at time of murders: 17-18
Crime dates: August 1992-July 1993
Crime location: Allentown
Crimes: Stalking, home invasion, abduction, kidnapping, rape, child-rape, attempted murder, and murder
Murder method: Bludgeoning, stabbing, and strangling
Sentence: Death plus life in prison
Incarceration status: Incarcerated at SCI Phoenix (#CJ8032)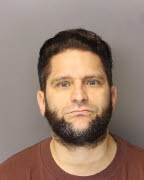 Summary
Robinson is a rapist and serial killer responsible for the rapes and murders of three women, plus several other rapes. He committed his crimes at ages 17 and 18, making him one of the youngest serial killers in American history. His murder victims include:
Joan Burghardt, a 29-year-old nurse's aide. Robinson raped her and bludgeoned her to death in her own home on August 9, 1992. Robinson hit her on the head more than 30 times with an unknown object.
Charlotte Schmoyer, a 15-year-old newspaper carrier. Robinson abducted her as she was working on June 9, 1993. He repeatedly raped her, and stabbed her at least 22 times and slashed her throat.
Jessica Jean Fortney, a 47-year-old grandmother. Robinson raped and strangled her on July 14, 1993.
Additionally, Robinson stalked a mother before attacking her five-year-old daughter in her home. He raped and choked the child and left her for dead. The victim survived. He also attacked another woman who escaped.
Robinson was sentenced to death for all three murders. After SCOTUS abolished the juvenile death penalty in 2005, Robinson's death sentence for Joan's murder was reduced to life in prison. After SCOTUS banned automatic life without parole sentences for juveniles in 2012, his sentence for Joan's murder was changed to 35 years to life. In 2012, prosecutors withdrew his death penalty for Charlotte's murder in exchange for a life sentence, under the condition that he waive all appeal rights, sparing Charlotte's family from appeal hearings. Robinson still faces execution for Jessica's murder.
Details
Warner Batty Jr.
Victim: Betty Marie Ilgenfritz Bradford, 26
Age at time of murder: 15
Crime date: February 1, 1975
Crime location: York, Pennsylvania
Partner in crime: Donald Riviera, 18
Crimes: Kidnapping, gang-rape, and murder
Murder method: Suffocating, beating, and burning alive
Weapon: Fire (for burning alive)
Sentence: Life without parole (LWOP) later reduced to 50 years to life.
Incarceration status: Incarcerated at the State Correctional Institution – Rockview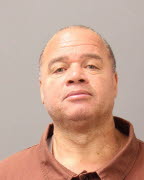 Summary of the crime
Riviera and Batty kidnapped and gang-raped Betty before murdering her. They suffocated and beat her to death and while she was still alive, covered her with a mattress and set her on fire.
Details