Victim: Colleen Ritzer, 24
Age at time of murder: 14
Crime location: Danvers
Crime date: October 23, 2013
Weapon: Box cutter
Murder method:  Stabs to the neck
Convictions: First-degree murder, aggravated rape, and armed robbery
Sentence: 40 years to life
Incarceration status: Incarcerated at Souza Baranowski Correctional (Maximum Security)
Summary
Chism followed his teacher Colleen Ritzer into one of the high school's bathrooms. He then raped her and stabbed her 16 times, killing the 24-year-old Assumption College graduate. Chism then used a recycling bin to remove Colleen's body from the school and hid her in a wooded area. Chism was sentenced to 40 years to life, a sentence Colleen's family disagreed with. Instead, they believed life without parole was more appropriate given the horrific nature of the murder.
Details
Prosecutors: Video Shows Murder Suspect Follow Teacher Into Bathroom
Colleen Ritzer, 24, of Andover, was killed. Police have charged 14-year-old Philip Daniel Chism with murder.Posted by Chris Helms (Editor) , October 23, 2013
Colleen Ritzer. Credit: Courtesy
By John Castelluccio, Bryan McGonigle, Owen Boss and Chris Helms
DANVERS, Mass. — The young man police say murdered a teacher and dumped her body on the school grounds will be held without bail.
Philip Daniel Chism, 14, is charged with the murder of a Danvers High School math teacher Colleen Ritzer, 24.
Ritzer's body was found in the woods behind Danvers High School Tuesday night, according to District Attorney Jonathan Blodgett.
Police began searching for Ritzer after a call came in at 11:20 p.m. Tuesday saying she hadn't come home and wasn't answering her cell phone. Authorities found blood in a second-floor bathroomat the high school, sparking a wider search.
Court documents from the suspect's arraignment say prosecutors have surveillance video of the teacher going into the bathroom. Five minutes later, the suspect went into that bathroom.
A judge ruled that Chism would be treated as an adult.
Those who knew Ritzer described her as having "grace and compassion beyond her years." Her students have joined the outpouring of grief for their teacher.
Student Charged With Murder After Danvers, Massachusetts, Teacher Found Dead At School
10/23/13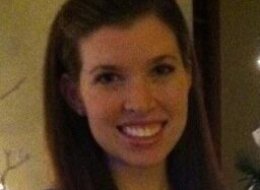 DANVERS, Mass. — DANVERS, Mass. (AP) — A 14-year-old high school student was accused of killing a math teacher, whose body was found in the woods behind the school.
The body of Colleen Ritzer, 24, of Andover, was found in a wooded area near Danvers High School early Wednesday, and the boy will be arraigned on a murder charge, Essex District Attorney Jonathan Blodgett said.
Police started investigating after Ritzer was reported missing late Tuesday night because she had not returned home from work and was not answering her cellphone. Investigators found blood in a second-floor school bathroom and soon located the victim, he said. He did not say how Ritzer died.
"She was a very, very respected, loved teacher," Blodgett said, calling the killing a "terrible tragedy."
The boy also was reported missing Tuesday after not coming home from school. He was spotted walking along a road in neighboring Topsfield at about 12:30 a.m. Wednesday.
His name was not made public because of his age. He faces arraignment Wednesday in juvenile court, where proceedings are closed to the public.
Ritzer had a Twitter account where she gave homework assignments, encouraged students and described herself as a "math teacher often too excited about the topics I'm teaching."
There is no reason to believe anyone else was involved and there is no public safety danger, Blodgett said.
All Danvers public schools were closed Wednesday.
Ritzer is the second teacher allegedly killed by a student in the U.S. this week. A Sparks, Nev., middle school teacher was allegedly shot by a 12-year-old student on Monday.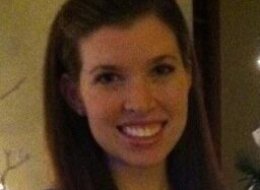 Brutal details emerge about this murder . . .
Court papers detail horrifying final moments of Massachusetts teacher's life
By Ray Sanchez, CNNupdated 12:23 PM EST, Sun November 24, 2013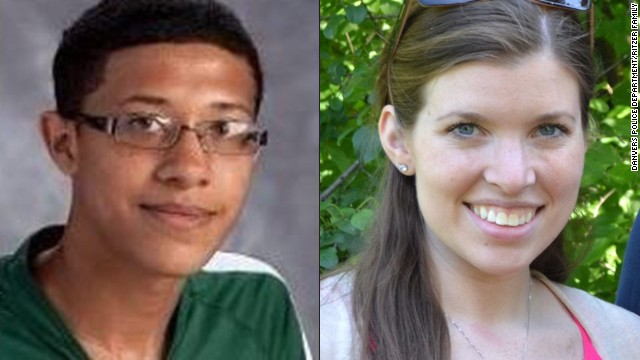 Witness: Chism became "visibly upset"
STORY HIGHLIGHTS
Court documents provide detailed timeline of case that shocked New England town
Affidavit chronicles killing of popular teacher and the arrest of one of her students
Prosecutors have said they will seek to try Philip Chism, 14, as an adult
Colleen Ritzer, 24, was found, brutally slain, on October 23
(CNN) — After failing to find her teenage son on the grounds of Danvers High School, Diana Chism called police in the small northeastern Massachusetts town where she lives with her three children.
The call came on 6:34 p.m. on October 22 — one in a long series of contacts and pieces of old-fashioned police work that helped crack a case that shocked the quiet New England town of 26,000.
The mother's desperate call was one of the first items in a police affidavit that chillingly chronicled the killing of popular high school teacher Colleen Ritzer, 24, allegedly at the hand of shy student-athlete Philip Chism, 14.
A grand jury on Thursday indicted Chism on charges of murder, aggravated rape and armed robbery in connection with Ritzer's slaying, according to Essex District Attorney Jonathan Blodgett, who said the case involved "horrific and unspeakable acts."
Friends, relatives bewildered by arrest of 'storybook kid' in teacher slaying
Citing Massachusetts law, prosecutors said they would ask that Chism — who is being held without bail — be tried as an adult.
Denise Regan, Chism's public defender, has declined to comment.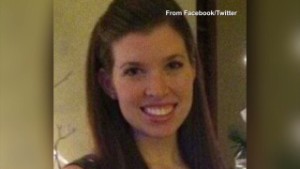 Witness: Chism became "visibly upset"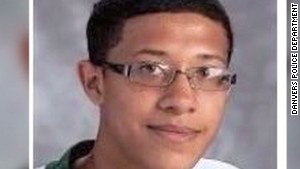 Chilling note left by suspected killer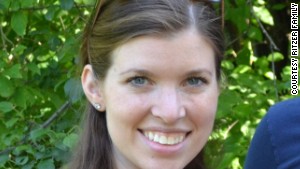 Hundreds mourn loss of murdered teacher
The affidavit unsealed Friday — which police used to obtain a search warrant for Chism's home — offers a chronology of the gruesome slaying of the algebra teacher and how a student in her last-period class became the prime suspect:
After informing police that her son had not come home, Diana Chism went to the Danvers station house to file a missing-person report. Police had the boy's cellular phone company "ping" the device's location. It was last known to be in the vicinity of the Hollywood Hits Theater, where investigators learned he had purchased a movie ticket before leaving.
Another "ping" turned up no results. Police used Twitter, Facebook and other social media outlets to spread the news of his disappearance.
The next day, a Danvers police officer reviewed surveillance footage from cameras at the high school and constructed a minute-by-minute timeline of the end of the school day on October 22.
At 2:54 p.m, Ritzer walks from her classroom, A209, to the second-floor restroom. A minute later, a person the officer says is Chism appears to followher into the restroom "with a hood over his head, donning gloves."
At 3:06 p.m., a female student enters the bathroom and quickly walks out. (She later told investigators she saw the back of a person who appeared to be changing clothes. The person's rear was exposed, with clothes piled on the floor).
A minute later, the person who had followed Ritzer leaves the bathroom. During the next several minutes, he walks in and out of the school building, changes his clothes, puts on a black mask and drags a recycling barrel into the bathroom.
At 3:22 p.m., the person in the ski mask leaves the bathroom, pulling the recycle bin to an elevator, then out of the building and toward the student parking lot.
At 3:30 p.m., the mother of one student sees Chism "running away" from the school. The student's mother relayed this information to the principal at about 6 p.m. that day.
At 9 p.m., Danvers High School principal Sue Ambrozavitch sends out a mass e-mail to high school staff reporting Chism missing.
Shortly after the e-mail was sent, a math teacher calls the principal to say that Ritzer's parents — Tom and Peggie — told her their daughter was missing. The teacher, concerned that both her colleague and a student were missing, told the principal that Chism was in Ritzer's last class that day.
Ambrozavitch told investigations that night she and others went to the school to look for Ritzer, whose car was still in the parking lot. Tom and Peggie Ritzer were also at the school before going to the police station to report their daughter missing. The exact time is unclear.
At about 11:20 p.m., the Ritzers report their daughter missing. Police had her cell phone provider "ping" the location of her phone. The device's last know location was in the area of a local middle school.
Meanwhile, in the nearby town of Topsfield at 12:30 a.m. on October 23, an officer approached a young man walking on the road at Route 1 North and Salem Road. It was Philip Chism, who was reported missing in Danvers.
Chism was patted down and a knife was found. Later, a search of his backpack turned up a bloodstained box cutter, according to the affidavit.
Asked where the blood came from, Chism allegedly responded: "The girl." He was also carrying credit cards and driver's licenses belonging to Ritzer, as well as a pair of blue-green women's underwear. He first tells police he found the items at a gas station. Later, he says he took them out of Ritzer's car. Chism is arrested.
In the early morning hours of October 23, Ritzer's body is found during a search of the Danvers High School grounds and an adjacent wooded area. Her body was in a "supine position covered with leaves and debris" in an attempt to conceal it. She was raped with an object. Her throat was slit.
The green recycle bin in the surveillance video was 20 yards from the body. Clothing and other belongings were scattered nearby, along with the blood-soaked gloves Chism was seen wearing in the video.
A crime scene officer unfolded a handwritten note left near the body. It read: "I hate you all."
That same morning, police officers interviewed Chism's mother in the basement apartment where she had moved her family after recently leaving Tennessee amid a divorce with the young man's father.
"She said that it was a stressful divorce," the affidavit said.
At 5:36 p.m. on October 23, investigators with the Danvers police and Massachusetts State Police interviewed a ninth-grade student who said she was in the same classroom with Ritzer and Chism to get extra help in math on the day of the killing.
Chism was "visibly upset" after Ritzer mentioned his home state of Tennessee, the student told police. Ritzer noticed and changed the subject. Chism continued to be upset, said the student, who described him as "talking to himself in the classroom." It was the first hint of a possible motive.
Assumption College graduate, Danvers High School teacher Colleen Ritzer slain; 14-year-old student charged
Updated Mar 24, 2019; Posted Oct 23, 2013
DANVERS, Mass. (AP) A 24-year-old Danvers High School math teacher has been found dead in the woods behind the school and a 14-year-old student is facing a murder charge.
Essex District Attorney Jonathan Blodgett on Wednesday identified the victim as Colleen Elizabeth Ritzer of Andover.
Ritzer is a 2011 graduate of Assumption College, where she earned a bachelors degree in mathematics and a minor in psychology, with a secondary education concentration, according to Assumption Director of Media Relations Lorraine U. Martinelle. Ritzer graduated magna cum laude.
Blodgett said police started investigating after they were told Ritzer had not returned home from work and was not answering her cellphone.
Investigators found blood in a school bathroom and soon located the victim. Blodgett did not say how Ritzer died.
The boy, who has not been identified by police, is facing arraignment Wednesday on a murder charge. His name was not made public because of his age. He was reported missing Tuesday after not returning home from school. He was found by Topsfield police late Tuesday night.
Wednesday morning, Danvers High School students expressed their shock and grief after hearing of Ritzer's death. The young honors and college preparatory teacher kept an active Twitter feed, posting homework updates and words of encouragement before exams and the recent PSATs.
In her Twitter bio, Ritzer described herself as a "math teacher often too excited about the topics I'm teaching."
A vigil is scheduled for tonight at 8 at the high school, according to the DHS Class of 2016 Twitter page.
BY JULIE MANGANIS Staff WriterDec 15, 2015
Andover Townsmen
SALEM — A jury has found Philip Chism guilty of first-degree murder, aggravated rape, and armed robbery in the death of Danvers High School math teacher Colleen Ritzer.
Chism will receive a life sentence for murder, but because he is a juvenile, he can seek parole in 15 years. With the two years of time he's already spent in custody, he could go before the parole board before he's 30.
Sentencing will likely be next month. A status hearing is scheduled for Dec. 22 to set a specific date.
The defense attorneys had no comment leaving court. Jurors were escorted to their cars and declined comment.
Jurors had 140 exhibits, including medical records and more than an hour of video, and had to consider the testimony of more than 50 witnesses. The defense claimed he suffered from mental illness.
Chism, now 16, was in his second month at Danvers High School, a student in several honors classes.
Ritzer, 24, was in her second year of teaching math at Danvers High School.
Their paths came together in the freshman math class Ritzer taught.
On the afternoon of Oct. 22, 2013, that class fell at the end of the day. Danvers High had a rotating "block" schedule.
Chism made a stop at his locker before heading to Ritzer's second-floor classroom. Video shows him carrying one of the two drawstring backpacks he'd brought to school with him that day, along with his regular backpack.
There was conflicting testimony about why Chism had decided to stay after school that day. One classmate who sat near Chism testified that he heard Ritzer ask Chism, who hadn't been paying attention in class that day, to stay after school. But when Ritzer's colleague, Sarah Giaquinta, spoke to Ritzer in the hall outside her classroom that afternoon, Ritzer told her she didn't know why Chism was there.
It was shortly after that conversation, which jurors saw on a silent surveillance video, that Ritzer announced to Chism and another student, a girl, that she was going to leave soon.
Then, the chilling scene: Ritzer, in her purple sweater and black pants, leaves the classroom, waving and smiling at someone.
Seconds later, Chism, who had changed clothes, walked into the hallway, looked back and forth, patted his pocket, then ducked back into the doorway for a moment. When he emerged, the hood of the shirt was over his head, which was looking down, his hand up near his face as he walked under the surveillance camera.
Then, he started to saunter, something the prosecutor suggested was his effort to avoid catching up with Ritzer until she was inside the bathroom, and vulnerable.
He pulled on a pair of gloves before entering.
Later, Chism was captured again on video, in a ski mask, wheeling a recycling bin out of the bathroom.
In the woods, prosecutors said, Chism continued what he'd started in the bathroom.
It's unclear whether the judge will have the authority to sentence Chism to consecutive terms or whether they will be imposed concurrently, or at the same time.
It's unclear where Chism would spend the two years until he turns 18. He's been housed, pre-trial, at a secure Department of Youth Services lockup in Worcester, because of his age.
He's also still facing charges of attempted murder in connection with an incident in June 2014 at the DYS Metropolitan Center in Boston. That's where he had been held before he allegedly attacked a woman working there. Prosecutors have called it a strikingly similar attack.
A jury convicted Chism of murdering Danvers High School teacher Colleen Ritzer in 2013.
by GARRETT QUINN· 5
Philip Chism appeared emotionless in court on Tuesday when a jury of eight men and four women found him guilty of the savage murder of Danvers High School teacher Colleen Ritzer in 2013 when he was just 14.
Chism, now 16, was also found guilty of two additional counts of aggravated rape and armed robbery.
The Essex Superior Court jury failed to convicted him on an aggravated rape charge. The jury's conviction on three of the four counts against Chism was a strong rejection of the defense's insanity defense. Attorneys for Chism argued that he was experiencing a "psychotic break" during the murder. Prosecutors presented multiple witnesses that claimed Chism was faking his own mental illness.
Dramatic video from inside Danvers High School showed Chism stalking Ritzer into the girls bathroom at Danvers High School, where he assaulted and raped her. He later transported her, still alive, in a trashcan from the restroom to a wooded area behind the school where he proceeded to rape her again, this time with a tree branch. According to police investigators, Chism finally killed Ritzer when he stabbed her neck with a box cutter. An autopsy found Ritzer was stabbed a total of 16 times. A medical examiner concluded Ritzer faced two causes of death: asphyxiation and stabbing.
Chism will be sentenced at a later date and could spend the rest of his natural life in prison.
By O'RYAN JOHNSON | PUBLISHED: February 27, 2016 Boston Herald
Saying "evil cannot be rehabilitated," the heartbroken mother of slain Danvers High School teacher Colleen Ritzer said they are devastated by the sentence handed to her 17-year-old killer Philip Chism — one that will allow him to be eligible for parole when he's 57.
"We are devastated and feel betrayed with Judge Lowy's inability to give three consecutive life sentences without the eligibility of parole to the individual that took Colleen's life in such a horrific manner," Peggie Ritzer said following yesterday's sentencing in Salem Superior Court.
She then took aim at the defense's recommendation for a more lenient sentence.
"We are disgusted and personally offended with the defense's repulsive recommendation that Colleen's killer be parole eligible within 15 years, therefore putting him back into society at age 29 to kill again," she said. "The defense's legal maneuvering is despicable and demonstrates utmost disrespect for our daughter and sister Colleen's life. Evil cannot be rehabilitated."
Chism, who at the age of 14 raped and slaughtered Ritzer in a Danvers High School bathroom, was sentenced to life in prison on the murder charge but will be eligible for parole in 25 years and received a 40-year concurrent sentence for rape and armed robbery.
Chism sat in court wearing a dark-colored suit and glasses and showed no reaction to the outpouring of emotion by his victim's relatives before the sentencing.
"He is evil. Pure evil and he must be punished," said Ritzer's father Tom. "I was not able to protect Colleen that day but I will make sure her killer is punished."
Nine friends and relatives — many wearing pink, Ritzer's favorite color — testified about their loss.
"Colleen Ritzer lived a life of quiet heroism, as many teachers do," Essex Superior Court Judge David Lowy told the court as he sentenced Chism. "Henry Adams observed 'A teacher affects eternity. She can never know what her influence will be.' Colleen Ritzer's parents, more than most, have learned the reach of their daughter's influence, but at a cost no parent should bear."
Ritzer's family blasted the sentence, which keeps Chism in DYS custody until he is 18 and makes him eligible for parole after 40 years, two of which have been served. They said the "law must be changed" to keep Chism behind bars for life.
Essex District Attorney Jonathan Blodgett said because of the Supreme Judicial Court decision eliminating life without parole for juvenile offenders, the Ritzer family must now be prepared to testify at parole hearings beginning in 40 years and then every five years thereafter. The law, Blodgett said, will cost Ritzer's family the closure they seek.
"This family who has suffered beyond measure cannot close the books on this case," he said. "They cannot move forward with the knowledge that the person who took their precious daughter's life is not forever gone from their lives. Instead they move forward knowing that at some point in time it will sit at a parole board hearing perhaps multiple times and return to the most horrific and devastating event of their lives."
(Salem,MA 02/26/16) Peggie Ritzer speaks to members of the media at Essex County District Attorney offices during a press conference in the wake of sentencing in the trial of Danvers resident Philip Chism in the death of Danvers High School teacher Collen Ritzter on Friday,February 26, 2016 as members of the Ritzer family (LTOR) Tom, , Daniel and Laura and look on. NOTE: Daniel and Laura are siblings of the deceased. Photo by Boston Herald Staff Patrick Whittemore.