Victim: Jane Juergens, 55
Age at time of murder: 16
Crime location: Westerville, Ohio
Crime date: October 20, 2013
Weapon: Knife
Murder method: 26 stab wounds
Convictions: Guilty plea to murder & tampering with evidence
Sentence: 18 years to life
Incarceration status: Incarcerated at the Madison Correctional Institution & has a parole hearing on September 2031
Summary
Stewart attacked Jane as she jogged on a trail and stabbed her to death. Jane, the CEO of PeopleGen of Westerville, was stabbed over two dozen times.
Details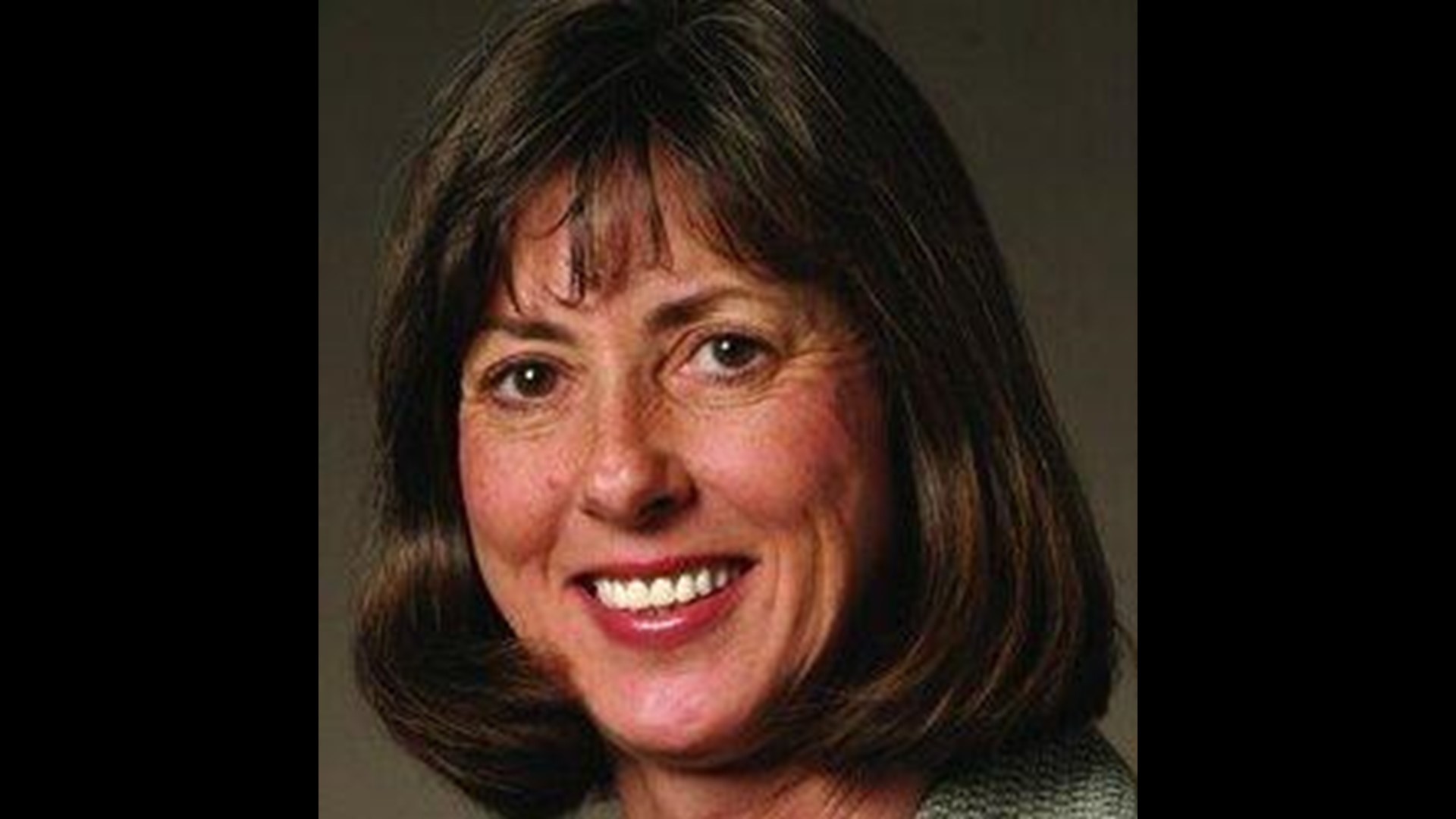 16-Year-Old Boy Accused In Death Of Woman Found Stabbed At Blendon Township Park by CBS10
A teenage suspect has been apprehended in connection with a woman found stabbed on a path in a Blendon Township park.
Blendon Township police said the body of a woman, identified as Jane E. Juergens, 55, was found on a trail at Ridgewood Park near Westerville at about 7 p.m. Sunday. She appeared to have been out jogging.
Police said that Juergens' body was found to have multiple stab wounds.
The park, located off Buenos Aires Boulevard, was closed Monday as police investigated.
Police said a 16-year-old male suspect, identified as Jordan T. Stewart, was apprehended at his group home and was taken to the Franklin County Juvenile Detention Center on a juvenile complaint of murder.
Investigators say they have no reason to believe the victim and the accused killer knew each other.
Stewart is a student at Westerville Central High School.
Another student at the school told 10TV that he was shocked.
"He was just goofy, and I don't think he's that kind of guy that he would do something like that. I was shocked when I heard it," said student Ian Thomas.
Franklin County Children Services has been working with Stewart since 2010. He was assigned to the group home in 2012 for unruly behavior.
A motion has already been filed to try him as an adult.
Teen to accept life sentence for murdering Blendon Township woman by This Week Community News
The 16-year-old accused of murdering a Blendon Township woman is expected to plead guilty in adult court.
Franklin County Common Pleas Judge Timothy Horton was scheduled to hold Jordan T. Stewart's plea hearing at 9 a.m. May 8.
Stewart is expected to plead guilty in a plea deal that will result in a sentence of life in adult prison with no chance for parole for 18 years, for the murder of 55-year-old Jane Juergens on Oct. 20, said Franklin County Prosecutor Ron O'Brien.
"That would be 15 to life for murder, which is the statutory penalty for murder," O'Brien said Tuesday, May 6, "and three years for tampering with evidence, which is the maximum for that. That's a third-degree felony."
After the plea, O'Brien said, Stewart would be transported within five days to the Ohio Department of Rehabilitation and Correction's Correctional Reception Center in Orient.
″(The facility) is the reception center for everyone going into the prison system," O'Brien said. "He'll be classified there, and then they will send him off within six weeks to the prison to which he'll be assigned."
Stewart lived in a group home for troubled youths run by Consumer Support Services at 5548 Copenhagen Drive. He was assigned to the home by Franklin County Children Services. He attended Westerville Central High School.
According to reports, a staff member of the group home had taken Stewart and another resident to the nearby Ridgewood Park, where Juergens was jogging. Stewart went into the woods for a period of time, and returned acting strangely, prompting the staff member to contact police.
Police found Juergens' body that evening after following a trail of blood. She had been stabbed 26 times. It was the first murder in Blendon Township since 1991.
It was determined that Stewart and Juergens had never previously met.
Stewart led police to where he had thrown a knife into the woods.
Is it common for a 16-year-old to be tried as an adult? O'Brien said that in a case like this, it is.
"On a murder, yes," he said, "when they're that age, and when it's as violent and unexplained as this."
Spurred by the incident, Franklin County Children Services held a community summit, "to discuss at-risk youth" in December, and Blendon Township established a "Community Bill of Rights," that established new rules for group homes, including a "right to have a clear grievance process in place when any group home is established in the neighborhoods."
Meanwhile, the Blendon Township community is happy to see the trial coming to an end, and township Trustee Stew Flaherty — who has been heavily involved in the ongoing attempt to change legislation regulating group homes — said he and others will be happy to see the outcome without a drawn out, contested trial.
"We were extremely glad to see that he was (prosecuted) as an adult," Flaherty said. "And we feel that, rather than a long, lengthy trial, this is probably the best for all parties involved. Certainly, for the family and the community, it would reopen all the wounds again if you had a big public trial."
"I think that's a fair outcome. I also think the community respected the wishes of the family. At the memorial services, they talked a lot about how (Juergens) was a person who was big on forgiving people. And I think that's a lot of the feeling in the community — forgiveness but not forgetting."
Flaherty said that a memorial for Juergens in the park should be completed this summer.
Juergens was a longtime human resources executive with American Municipal Power who left AMP in 2013 to start her own consulting business. She is survived by her mother and two adult sons.
New state rules for group homes a first step in neighborhood communication by The Columbus Dispatch
Before Jane Juergens was stabbed to death, there was no law that spelled out a way for neighbors to communicate with the operators of the Blendon Township group home where her killer lived.
That changed this week with the signing of Gov. John Kasich's mid-biennial review. It includes new requirements for group homes and other children's residential centers to create community-engagement plans and file them with the state.
Supporters say they hope to consider even more reforms in coming months.
"The bulk of this legislation was focused on child placement and community communication," said state Rep. Anne Gonzales, who introduced the legislation in February.
"Now, we're going to start taking a harder look at the function of the home," said the Republican from Westerville. "This is far from over."
The legislation also mandates a 10-county pilot program to standardize the assessments used to determine the needs of children entering the foster system.
Franklin County Children Services has acknowledged that the teen who attacked Juergens last fall, Jordan T. Stewart, was more deeply disturbed than anyone knew.
He was living in a group home for foster youth operated by Consumer Support Services and had gone on an outing to a nearby park on Oct. 20.
That's where Stewart encountered Juergens, 55, a Blendon Township resident who had gone for a run. He stabbed her more than two dozen times.
Stewart pleaded guilty last month in adult court to charges of murder and tampering with evidence and was sentenced to life in prison with no chance of parole for 18 years.
Juergens' friends and family have told legislation proponents "that Jane would be pleased that something positive is coming from this, so that these kids get better care," said Blendon Township resident John McGuire.
Outcry over the case also led to a community summit on at-risk youth and a Children Services review of all group-home placements.
McGuire said neighbors had long complained about problems at the Copenhagen Drive home where Stewart lived but never received responses.
The Ohio Department of Job and Family Services said 105 group homes and residential centers for minors will be affected by the new communication requirements.
The department has 90 days from the legislation's passage to write the new rules, which will require operators to provide addresses, contact information and a copy of the community-engagement plan to area first-responders.
The plan must include protocols for neighbors to communicate concerns.
The Ohio Association of Child Caring Agencies supported the legislation. Most members, Executive Director Mark Mecum said, already are meeting the requirements or would find it relatively easy to do so.
Ben McDay, Ohio operations director for the Pennsylvania-based agency New Story, said its new center on the North Side works hard to be a good neighbor. The agency has held cookouts, and teens regularly perform chores in the community such as raking leaves and shoveling snow.
"I think that's a fault that we've had for a long time — we've always been 'that house down the street,' and nobody really knew who we were and what we do," McDay said of the industry. "We're open to conversation and communication."