Charles Rumbaugh
Victim: Michael Fiorillo, 58
Age at time of murder: 17
Crime date: April 4, 1975
Crime location: Amarillo, TX
Crimes: Armed robbery & murder
Weapon: Pistol
Murder method: Gunshots
Murder motivation: Robbery
Sentence: Death
Incarceration status: Executed in 1985
Summary
Rumbaugh, a recidivist violent offender, murdered jewelry store owner Michael Fiorello during an armed robbery. He was arrested the next day and pulled a gun on an officer. Later, in December 1975, Rumbaugh and two other inmates escaped from the Potter County Jail. When a girlfriend of one of the escapees was found not to have a driver's license during a routine traffic stop, Rumbaugh and his partners in crime were taken to a courthouse. There, Rumbaugh and his fellow escapees overpowered an officer and took his gun but were stopped by another officer.
Rumbaugh was convicted and sentenced to death in 1976. He later won a new trial, but the results were the same. In 1983, during a competency hearing, Rumbaugh lunged at a US Deputy Marshal with a makeshift weapon, but was shot and subdued. In 1985, Rumbaugh was executed.
Details
Charles Rumbaugh
Jackson Carr's Killers
Victim: Jackson Carr, six
Ages at time of murder: 10 & 15
Crime location: Lewisville
Crime date: April 15, 2002
Murder method: Asphyxiation & stabbing the neck
Summary
Jackson was stabbed in the neck and asphyxiated by his own siblings. His 15-year-old sister and 10-year-old brother buried him in a shallow grave behind their house where he was later found. Both killers confessed.
Details
Jackson Carr's Killers
Jake Evans
Name: Jacob Ryan Evans
Victims: Jami Evans, 48, & Mallory Evans, 15
Age at time of murders: 17
Crime location: Aledo
Crime date: October 4, 2012
Weapon: .22 caliber revolver
Murder method:  Gunshots
Murder motivation: Inspired by the Halloween film
Convictions: Guilty plea to murder
Sentence: 45 years
Incarceration status: Incarcerated at the Darrington location
Summary
Evans admittedly became interested in killing his family after he watched Rob Zombie's remake of the movie Halloween, which has a boy who murders relatives. He devised a plan to kill several relatives, including his mother and sister. He shot them both to death with a gun he had stolen from his grandfather and then called the police to inform them of his actions. He also had also planned on killing his grandparents and two other sisters. He pleaded guilty and was sentenced to 45 years in prison.
Details
Jose Arredondo
Name: Jose "Lalo" Eduardo Arredondo
Victim: Katherine Cardenas, two
Age at time of murder: 16
Crime location: Laredo
Crime date: September 5, 2009
Crimes: Kidnapping, abduction, rape, child cruelty, & murder
Murder method: Beating and strangulation
Murder motivation: He was mad at Katherine's mother for turning down his advances for sex
Convictions: Capital murder, aggravated sexual assault, & aggravated kidnapping
Sentence: Life with parole
Incarceration status: Incarcerated at the John M. Wynne Unit (WY) and eligible for parole on April 1, 2050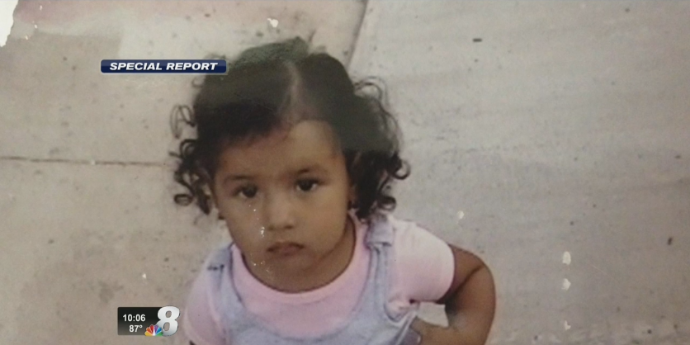 Summary
Arredondo became enraged at Katherine's mother Norma after she turned down his advances for sex. He then kidnapped two-year-old Katherine in the early morning hours of September 5, 2009. Arredondo raped the toddler and murdered her by beating and strangling her. He was convicted and sentenced to life in prison.
Details
Juan Gonzalez
Name: Juan Antonio Gonzalez
Victim: Officer Jonathan Molina
Age at time of murder: 17
Crime location: El Paso
Crime date: September 25, 2012 (Officer Molina succumbed to his injuries 10 days later on October 5)
Murder method: Beating
Convictions: Murder (the conviction has been reversed and the case remanded)
Sentence: 50 years
Incarceration status: Incarcerated at the William G. McConnell Unit (ML) and eligible for parole on October 5, 2037

Summary
Officer Molina allegedly found Gonzalez's friend Juan Gomez scratching his car with a metal object. When Officer Molina tried to question Gomez, Gonzales allegedly sucker punched him. Officer Molina fell and hit his head on the concrete drive way and became unconscious. Gonzales continued to beat him, according to testimony. Officer Molina suffered facial and skull fractures and internal head injuries and died 10 days later. Gonzales was convicted of murder and sentenced to 50 years in prison but the conviction was reversed. The case was remanded for a new trial.
Details
Robert White
Name: Robert Charles White
Victim: Paul Hines, 21
Age at time of murder: 17
Crime location: Austin
Crime date: February 18, 1985
Crimes: Robbery & murder
Weapon: Firearm
Murder method: Shot to the lungs and heart
Murder motivation: Robbery
Sentence: 40 years

White, a recidivist offender, tricked Paul into giving him a ride to his mother's home, claiming that she was deathly ill. White believed he was about to be arrested for burglary and wanted to leave Austin fast. White needed a car to accomplish this-he chose to take Paul's car. White directed the 21-year-old Austin Community College senior to an apartment complex. He then ordered him out of the car and shot him to death.
http://www.concentricjourneys.com/2_JusticeReprint.pdf
Matthew Shalolei, Jonathan Rodriguez and Gilbert Olquin
Three teens arrested for shooting death
By Tracy Dang
Times Managing Editor
Published: Friday, January 21, 2011 2:44 PM CST Three teenagers have been arrested for the shooting death of a game room manager late Tuesday night.Matthew Shalolei, Jonathan Rodriguez and Gilbert Olquin, all 17, were arrested and charged with capital murder.Clover Game Room manager Ly Pham was pronounced dead at the scene.The incident occurred at 10:59 p.m. in the 500 block of S. Mason Road."Deputies arrived on the scene and found the manager of the game room had been shot," a statement from the sheriff's office said. "Medical personnel were summoned to the location, where upon arrival, pronounced the manager dead.
"During the investigation, it was learned that unknown suspects attempted to gain entry into the game room, and while doing so, were confronted by the manager," the statement said. "Shots were fired striking the manager, and the suspects fled the scene."