Death: October 18, 1981, Lynn
Murderer's age: 16
Justice for Bonnie Sue Mitchell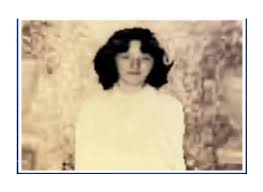 Convicted of First Degree Murder for the strangulation of Bonnie Sue, George Christopher MacNeill was to spend his life in jail without parole.  Due to a ruling by the Massachusetts Supreme Judicial Court on December 24, 2013, MacNeill is now eligible for parole because he was a minor at the time of the murder, and charged as an adult.  This heinous crime was premeditated and planned, and actually bragged about to his friends after it was committed.  When his friends expressed doubt, MacNeill brought them to see Bonnie's lifeless body, and proceeded to poke and prod her to see if she was indeed dead. As you can imagine, Bonnie's family is devastated at the prospect of his release.  A single and solitary solace all these years has been the knowledge that he would pay for taking Bonnie's life by living the remainder of his life in jail.  Please join us in keeping this killer where he belongs by signing this petition to protest his parole and send a letter to the Parole Board expressing your concern about his potential release.
Bonnie Sue was the fifth child of Mary Degis Beals Mitchell Diorio, and was one of nine siblings (Charles Beals, Joyce Beals, Brian (Keith) Beals, David Beals, Shirley Mitchell, Joy Mitchell, Billy Mitchell and Marlene Mitchell).  She was born at Lynn Hospital and lived in Lynn until her death.  She aspired to go to nursing school and become an R.N.  She enjoyed working on the weekends with her father, Jack Mitchell, at Chubby's Diner on Bennett Street in Lynn.  She liked to spend time with her many cousins and her niece, May Hitaj, who was six at the time of her death.
Read more about Bonnie's murder.